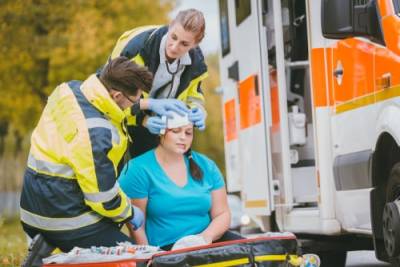 Unfortunately, car accidents are a reality on our nation's roadways. Regardless if it is a highway or a rural street, collisions occur on a frequent basis for a number of reasons. In many cases, a crash is due to the reckless behavior or negligent actions of another driver. If a vehicle is traveling at a high rate of speed, the force of the impact when it collides with another vehicle or object can cause catastrophic injuries. Occupants can hit their heads on the windshield or dashboard, resulting in serious head trauma. Many head injuries also affect the brain, which can lead to a long recovery, including surgeries or months of rehabilitation. In some cases, a head injury can prove fatal. If you or your loved one suffered because of an automobile accident, it is crucial that you seek the guidance of a personal injury attorney to explore your legal options for securing compensation.
Closed Head Injuries
An injury to the head that does not go through the skull is considered a closed head injury. Closed head injuries can range from minor to life-threatening. This type of injury can cause broken bones to the face or skull, in addition to significant damage to the brain, including:
Bruising of the brain
Concussion
Bleeding on the brain (intracranial hemorrhage)
Symptoms of a closed head injury may include dizziness, headache, nausea, vomiting, and more. These signs and symptoms can start immediately following an accident or even days later, and for some, they can last for weeks or months. In severe cases, a victim can be in a coma and may need to be put on life support.
...