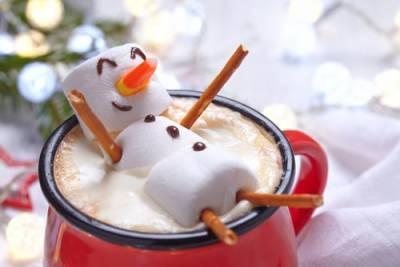 The winter holiday season is a time for special family and friend gatherings. Whether they are Christmas shopping or traveling to visit relatives, more people are on the roadways, which can wreak havoc on traffic. In addition, this time of year also brings inclement weather, especially in Illinois and throughout other parts of the country. Snow, sleet, and wind can cause blizzard-like conditions that can make it difficult for drivers to see in front of them. These "white-out" factors often result in chain-reaction crashes and multiple-vehicle pile-ups. This is why it is especially important to remember basic safe driving tactics to avoid serious injuries due to a car accident.
How Traffic and Weather Can Impact Travel
Regardless if you are making a long-distance trip to visit relatives or just heading across town, you should follow the rules of the road. However, you should also be aware of how weather and holiday traffic can affect your route. Here are some helpful strategies for driving during the busy and chaotic holiday season:
Plan ahead: Before embarking on your trip, make sure your vehicle is in proper working order for extended travel. This can include installing snow tires and making sure your windshield fluid and antifreeze fluids are full. You should also keep an emergency kit in your vehicle in case your car breaks down or traffic comes to a standstill.
Stay awake and alert: Make sure you get plenty of sleep before a long drive that may take you across state lines. If you are driving drowsy, you risk falling asleep behind the wheel and crashing into other cars, medians, or even buildings.
Reduce your speed: Give yourself plenty of time considering long traffic delays and lower speeds due to snowy or icy conditions. When precipitation hits the pavement and freezes, it will take a car longer to brake and come to a complete stop. Although you may be in a hurry to get from place to place, slowing down can save being involved in an accident.
Drive defensively: Be aware and alert of other drivers on the road. Other motorists may not be paying attention or could be intoxicated and therefore driving recklessly. Never assume what another driver is going to do, but be prepared for sudden lane changes or turns ahead of you.
Do not drive impaired: It is illegal to drive under the influence of drugs or alcohol in every state. It is the time of year for office Christmas luncheons or New Year's Eve parties, where alcoholic beverages may be served. If you choose to drink, call an Uber or appoint a designated driver who is sober.
Avoid distractions: Distracted driving can be just as dangerous as impaired driving. Glancing at your phone, eating, applying makeup, or changing the radio station all take your eyes and attention off the road. Even just a few seconds of distraction can greatly reduce your reaction time if the car in front of you suddenly stops.
Contact a Bloomingdale Personal Injury Attorney
When winter weather hits, Illinois motorists need to adjust their driving habits. Even if you are careful about your behavior behind the wheel, other drivers may not be as diligent. If you or a loved one was injured as a result of a vehicle collision, you may be entitled to compensation for your pain and suffering, as well as medical bills and lost wages. A skilled DuPage County car accident lawyer from the Law Offices of David W. Clark, P.C. will examine the details of your case to determine if negligence played a role. To schedule your free consultation, call our office today at 630-665-5678.
...