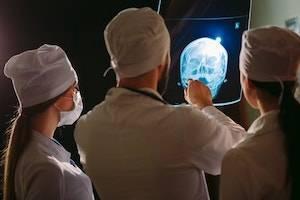 Head injuries are commonly sustained in accidents such as car crashes and slip and falls. This is because the brain is vulnerable and more susceptible to injury. Unfortunately, the head is also one of the most difficult body parts to treat because of its complexity and because so many bodily processes involve the brain. Treatment for brain injuries can be varied and long-term.
Often, the extent of a head injury, which includes traumatic brain injury (or TBI), is not known in the direct aftermath of an accident. Therefore it is critical that accident victims not take a quick settlement offer before the full nature of the injury is known and until they can meet with a lawyer.
Initial Treatment for Head Injuries
...