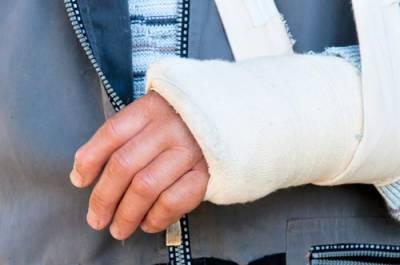 Compared to traumatic brain injuries and spinal cord injuries, a fractured wrist may seem like no big deal. However, a fractured wrist can have a serious, long-term impact on your ability to work and quality of life. Medical bills can pile up quickly and become expensive, especially if you are experiencing loss of income related to the injury. At the Law Offices of David W. Clark, P.C., wrist fractures are taken seriously, as they should be. If you have suffered a wrist injury as the result of an accident, it is best to contact a lawyer promptly so they can preserve any necessary evidence should you find that you want to pursue compensation.
How Might a Wrist Fracture Impact My Life?
People rely on their wrists more than one might think. From simple daily tasks like dressing and setting the table to work-related tasks like lifting boxes or typing, having a fractured wrist can have a serious negative impact on your life. In some cases, wrist fractures take months to heal. In other cases, a person's wrist never heals properly. Here are some ways a wrist fracture can affect your life:
Loss of income - Whether your collar is blue or white, you probably need your wrists to do your job. For those who work with their hands, such as auto mechanics, construction workers, and some healthcare workers, having a fractured wrist can take you out of the workforce for quite some time. For others, simple tasks like typing can become extremely difficult. You may not be able to perform your job as efficiently as you used to before the wrist fracture.
Hiring helpers - If you have responsibilities at home that you can no longer fulfill, such as childcare or housework, you may need to pay another person to perform these duties. If a stay-at-home parent can no longer lift their toddler or prepare meals, they may need to hire a full-time nanny. Sometimes, it may even be necessary to hire an aid to help you with basic tasks such as dressing and bathing - this is especially true for elderly persons who have fractured their wrists. All of this can become quite costly.
Permanent damage - Some wrist fractures may never fully heal. When surgery is needed to correct a wrist fracture, the risk of permanent nerve damage or mobility loss goes up. You may never be able to use your wrist like you used to, possibly resulting in the loss of a career.
Call a DuPage County Accident Attorney
If you suffered a wrist fracture as the result of an accident, you should contact an attorney as soon as possible after the accident. Even if you do not think your injury is a big deal, you may later come to find that it has a major impact on your quality of life and earning potential. Calling a Wheaton injury lawyer right after the accident allows them to collect evidence that could be lost if you wait too long to let an attorney investigate. Call 630-665-5678 today for a free consultation. The Law Offices of David W. Clark, P.C., will take your case seriously and fight to recover compensation for you.
...