DuPage County Neck Injury Attorney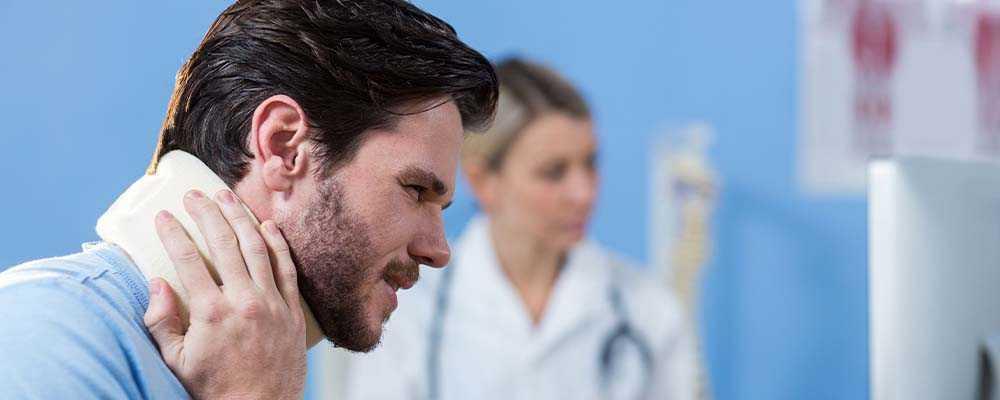 Illinois Personal Injury Attorney For Accidents Resulting in Neck Injuries
An injury to the neck can be one of the most debilitating injuries possible. Neck injuries can drastically impact your life and prevent you from working and even taking care of yourself. At the Law Offices of David W. Clark, P.C., we are experienced in handling these challenging cases. We understand how important it is to recover financial compensation for clients with neck injuries, and we fight to make sure you receive a full and fair settlement or judgment.
Serious Neck Injury Claims in Illinois
There is a wide range of injuries to the neck that can occur as the result of an accident. Whether it is whiplash, a spinal cord injury or anything in between, if the accident was caused by someone else's negligence you are entitled to compensation. Neck injuries can be difficult to treat and heal and often leave victims with chronic pain, headaches, limited range of motion, and even permanent paralysis. We take into account all of your current and future needs with negotiating and litigating your case.
Whether your neck injury occurred in a car accident, truck accidents, motorcycle accident, work accident, slip and fall or any other type of accident, Attorney David W. Clark has the experience to effectively represent your rights and interests in your case. We will thoroughly investigate your accident and identify all possible liable parties. Working closely with you, we will aggressively seek compensation from all of those at fault.
If you or a loved one has sustained a neck injury in an accident, our firm can help you file suit and obtain the greatest possible compensation. Our office is located in Wheaton, Illinois, and we represent clients throughout DuPage, Cook, Kane, Lake & Will Counties.
Contact us or call 630-665-5678 to schedule a free initial consultation to discuss your case and how we can help you.

WE DON'T GET PAID UNTIL YOU DO!
Free Initial Consultation
630-665-5678
Our attorneys aggressively pursue every avenue to ensure that you are properly compensated for your pain and suffering, medical costs, or lost wages as soon as possible. You pay nothing until you receive the judgment or settlement you deserve.