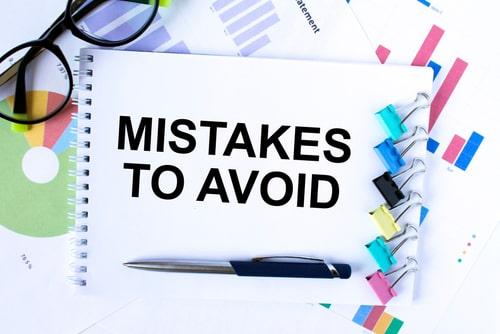 There are many uncertainties that we deal with every day. However, if life has proven one thing, it is this: no one can foresee when a personal injury may befall them. Whether it be getting into a car accident, slipping and falling and injuring your back and neck, or a loved one suffering a wrongful death, we do not know if or when life will throw us a curveball. While that may be true, it is also true knowing how to hit the curveball will help if you are ever faced with one.
The same goes for personal injuries. While you may not expect one to occur, it is better to be prepared than not. When tasked with pursuing compensation for damages related to suffering a personal injury, there are many mistakes people make that, in an instant, can significantly reduce their chances of obtaining a favorable outcome in their personal injury case. In this blog, we will delve deeper into some of the common mistakes people make when pursuing their claim. If you have suffered a personal injury, contact a knowledgeable attorney who will help ensure your rights remain protected while always keeping your best interests at the forefront of all decisions.
Avoid These Common Mistakes When Pursuing a Personal Injury Claim
Suffering a personal injury can be an extremely burdensome thing. To maximize your chances of recovering financial compensation, avoid making these common mistakes:
...