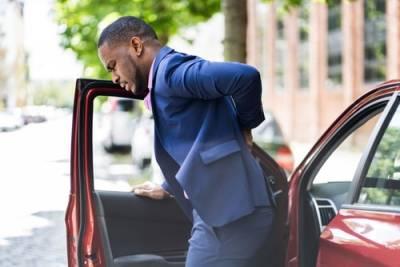 Car crashes subject occupants' bodies to strong forces. Even a low-speed car crash can lead to broken bones, traumatic brain injuries, spine injuries, and other serious injuries. A personal injury claim is one way to pursue financial compensation for damages caused in a collision. Through a personal injury claim, you may be able to recover monetary compensation for your medical bills, lost wages caused by missed work, and more. However, to successfully recover compensation, you must demonstrate that the car crash caused your injuries. This can be especially difficult to accomplish when a car accident victim has medical issues that predate the collision.
Whether you have a bad back, an old knee injury, or another medical concern, you may have questions about how pre-existing medical concerns can impact your car accident injury claim.
Car Crashes Can Aggravate Existing Medical Problems
A car accident can place unnatural forces on our bodies that cause significant damage. Sometimes, this causes existing medical issues to be much worse. Back pain that used to be a minor inconvenience may be debilitating after a collision. Aggravation of a pre-existing health issue or injury in a car accident can leave a car accident victim unable to work, take care of their house, or fulfill other responsibilities. Many accident victims are left suffering in pain and unsure of their rights.
...