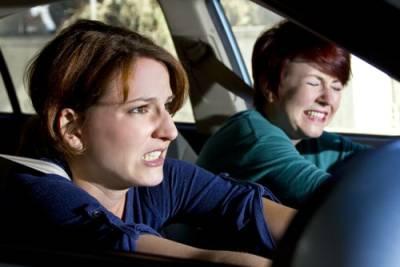 Car accidents can be frightening for various reasons — life-threatening injuries, hospital or medical bills, and insurance claims. When you are the driver in a collision, the fault falls between you and the other driver. This is how insurance companies or the court can determine responsibility and any personal injury compensation for the non-faulty party. However, how does this change if you were a passenger injured in a car accident?
The Driver's Responsibility to You
If you were injured as a driver and the car accident was not your fault, you can file a claim against the other driver for negligent driving. This claim can award you financial compensation to cover the costs of your injuries, including hospital bills, continued medical treatments, or repayment for wage loss during your healing process. However, if the car accident was your fault, as the driver, you bear the responsibility for the other vehicle in the collision. The faulty driver most likely will not be awarded any financial compensation for personal injury.
This changes when you are a passenger riding in a vehicle. Since you are neither driver in the collision, you can file for compensation from the negligence of either driver, depending on which one was the faulty party. For example, if another vehicle collides with the car you are riding in, that driver is at fault for any injuries they cause you as the passenger. Similarly, the driver of the vehicle you are riding in also bears the responsibility for your safety. If your driver is negligent or driving under the influence of drugs or alcohol and injures you during a car accident, they are liable for any injuries you sustain. If both drivers were at fault, an injured passenger could file a personal injury claim against either or both parties.
...