Common Signs That You Suffered a Concussion After a Car Accident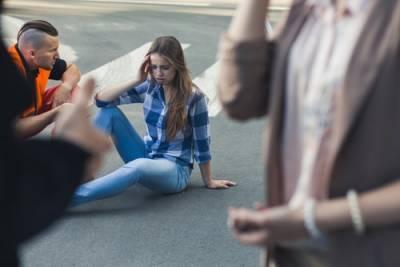 Car accidents are, unfortunately, not uncommon in the United States. According to the National Highway Traffic Safety Administration (NHTSA), there were an estimated 7,277,000 motor vehicle crashes that were reported to the police in 2016. Head injuries are common after car crashes, especially concussions, which can take days or even weeks to manifest. Many people who are suffering from a concussion do not even know that they have one because they do not know what signs to look for.
What Is a Concussion?
According to the Mayo Clinic, a concussion is a traumatic brain injury that can affect your normal functioning. A concussion occurs when you receive a violent blow to the head that causes your brain to slide back and forth against the walls of your skull. Concussions can be serious and can cause bleeding in or around the brain, which can lead to death if untreated.
Signs of a Concussion
Rarely, a concussion causes you to lose consciousness. Most of the time, concussions can be hard to detect if you do not know what you are looking for. If you have been in a car accident, be sure to look for these signs that you might have a concussion:
You have trouble concentrating: If you have trouble concentrating or find that it is difficult for you to remember things, especially about the accident, it could be a sign that you suffered a brain injury during your accident.
You feel nauseous: Often, when people have a concussion, one of the telltale signs of a concussion is feeling nauseous or vomiting. You may also have accompanying symptoms of feeling dizzy or sensitive to light.
Your emotions are off: The brain is responsible for regulating our mood and emotions, so if you suffer a brain injury, one of the signs could be changes in mood or problems with your emotions. Unusual anger, anxiety, nervousness or irritableness can be a sign of a concussion.
Your sleeping patterns have changed: You may also experience difficulty sleeping or a disruption in your sleeping patterns because of a concussion. This could even mean you are sleeping much more or much less than you used to.
You have a seizure: Perhaps one of the more serious and obvious signs of a brain injury is a seizure.
A Bloomingdale Car Accident Attorney Can Help
If you have been in a car accident and have suffered injuries, you should get the immediate help of an experienced DuPage County car accident lawyer. Not all injuries are visible from the outside. Some, like concussions, take time to manifest and can be tricky to prove. The Law Offices of David W. Clark, P.C. can help you fight for rightful compensation and seek the damages that you deserve. Call the office today at 630-665-5678 to set up a consultation.
Sources:
https://www.cdc.gov/traumaticbraininjury/symptoms.html
https://medlineplus.gov/concussion.html
https://www.mayoclinic.org/diseases-conditions/concussion/symptoms-causes/syc-20355594
WE DON'T GET PAID UNTIL YOU DO!
Free Initial Consultation
630-665-5678
Our attorneys aggressively pursue every avenue to ensure that you are properly compensated for your pain and suffering, medical costs, or lost wages as soon as possible. You pay nothing until you receive the judgment or settlement you deserve.