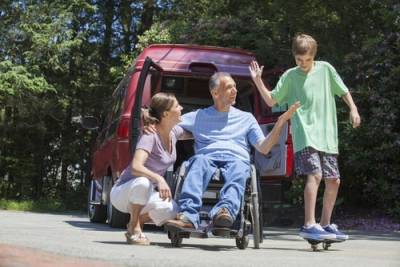 Car accidents, work accidents, falls, and other unexpected accidents happen to millions of people every day. While most accident victims walk away unscathed or with minor injuries, others are left with injuries that affect the rest of their lives.
Spine injuries are some of the most concerning accident injuries a person can suffer. The spinal cord is responsible for transferring information from the brain to the rest of the body. When the spine is injured, a person may be left fully or partially paralyzed.
Loss of Functioning Caused by Spine Damage
Most of us take our ability to walk, talk, and use our arms for granted. If you or a loved one has suffered paralysis after a car accident or other traumatic event, you know just how precious the gift of movement really is. Many paralysis victims can no longer work in their chosen profession, complete household chores, drive a car, or maintain the same level of independence they once could. Many are also left with massive medical bills and ongoing medical expenses. Fortunately, there may be a way to recoup financial compensation for damages suffered in an accident.
...