How Can a Pedestrian Accident Cause Catastrophic Injuries?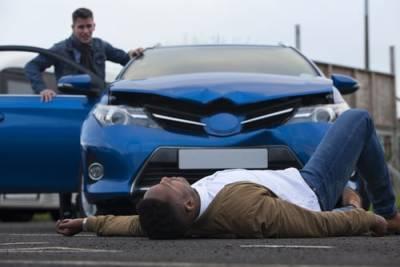 There are numerous ways that a person can suffer an injury, from playing sports, to being involved in a vehicle or pedestrian accidents. Automobile collisions can often lead to serious consequences, especially when traveling at high speeds. Depending on the circumstances of the incident, personal injuries can range from minor to catastrophic and even fatal. According to the National Highway Traffic Safety Administration (NHTSA), over 6,000 pedestrians were killed in traffic-related crashes in 2018. Although not every pedestrian accident results in a fatality, a victim can sustain serious injuries that significantly impact his or her future.
Severe Injuries
Although some types of injuries can be repaired by surgery, others require extensive rehabilitation and physical therapy. Some severe injuries may even result in loss of limbs or amputations if body parts are crushed. For example, being struck by an automobile can cause lacerations and broken bones, which could lead to infections and permanent nerve damage. In addition, fractured vertebrae can paralyze a victim depending on the location of the injury.
A few of the most common catastrophic injuries a person can suffer after being hit by a vehicle include:
Spinal cord damage/paralysis
Traumatic Brain Injury (TBI)
Internal bleeding/organ damage
Nerve damage
Broken limbs
Common Causes of Pedestrian Collisions
Many factors can cause a pedestrian accident, including poor weather conditions, driver behavior, or manufacturer equipment that breaks or wears down over time. All motorists are responsible for following the rules of the road and driving in a safe manner in order to avoid causing a collision, regardless if it is with another vehicle or a person crossing the street. Distractions such as cell phones, eating food, putting on makeup, talking to passengers all take a driver's attention off away from the road ahead. A motorist may not see a person walking until it is too late to stop. Similarly, drunk driving impairs a driver's vision, reflexes, and decision-making skills while behind the wheel. In other cases, improper auto repairs or faulty parts can cause a vehicle to malfunction, which often means a driver loses control. Bad weather also reduces visibility, so it may be difficult to see pedestrians who are nearby.
The typical actions that are cited as leading causes of pedestrian accidents include but are not limited to:
Distracted driving
Driving under the influence (DUI) of drugs or alcohol
Defective auto parts
Faulty vehicle maintenance
Inclement weather
Contact a Bloomingdale Personal Injury Attorney
A vehicle crash involving a pedestrian can cause devastating injuries to those people who are involved in them. In some cases, a victim may not be able to return to work or even function on a daily basis without assistance. At the Law Offices of David W. Clark, P.C., we realize the massive impact that a catastrophic injury can have on a victim and his or her family. Our dedicated DuPage County pedestrian accident lawyers have a vast amount of experience and insight in determining liability for all kinds of accidents. To schedule a free consultation, call us today at 630-665-5678.
Sources:
http://www.ilga.gov/legislation/ilcs/ilcs3.asp?ActID=2375&ChapterID=67
http://www.ilga.gov/legislation/ilcs/fulltext.asp?DocName=062500050K11-401
https://www.nhtsa.gov/road-safety/pedestrian-safety
https://www.webmd.com/a-to-z-guides/definition-amputation#1
WE DON'T GET PAID UNTIL YOU DO!
Free Initial Consultation
630-665-5678
Our attorneys aggressively pursue every avenue to ensure that you are properly compensated for your pain and suffering, medical costs, or lost wages as soon as possible. You pay nothing until you receive the judgment or settlement you deserve.