Wheaton, Illinois Wrist Fractures Attorney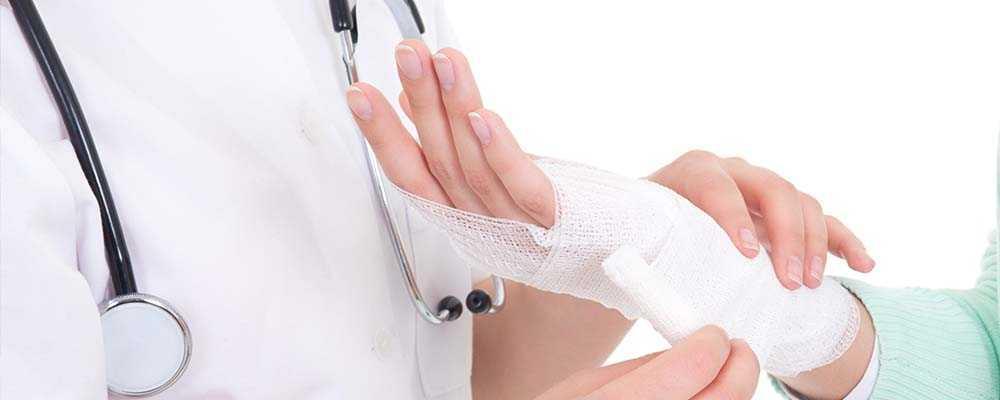 Broken Wrist Injury Lawyer - DuPage County IL
Injuries to the wrist and wrist fractures in particular are extremely common and can be very serious. Most commonly the wrist is injured as the result of falling with an open hand. The wrist can also sustain a fracture in an auto accident. This is particularly common in head-on collisions in which the force of the steering wheel impacts the driver's wrist. At the Law Offices of David W. Clark, P.C., we are familiar with all types of wrist fractures caused by all types of accidents. Our goal is to make sure you are fully compensated for all present and future medical expenses and other damages.
Wrist Fracture Injury Claims
The wrist is an extremely important joint in the body. When the function of the wrist is impaired, it can be difficult to lift anything and perform basic daily tasks. It can also negatively affect your ability to do your job whether you are performing manual labor or sitting in front of a computer all day.
To make matters worse, wrist fractures can be difficult to heal depending on which bones are affected. If your fracture is to the ends of the long bones of the forearm, as is most common, a good result maybe obtained through splinting and casting followed by physical therapy. If your fracture is to one of the small bones in the wrist, however, surgery may be needed and the potential for a full recovery is not as optimistic. Some people may experience long-lasting nerve damage or muscle damage as the result of a wrist fracture.
With over 20 years of experience practicing personal injury law, Attorney David W. Clark has handled cases involving virtually every type of injury and every type of accident. At our firm, we understand the full extent of an injury and the negative impact on a victim's life may not be fully apparent at onset. We take all necessary steps to fully evaluate your injuries to makes sure you are properly compensated for damages now and into the future.
If your wrist has been injured in an accident caused by another person's negligence, our firm can help. Contact us or call 630-665-5678 to schedule a free initial consultation. We are located in Wheaton, Illinois, and serve the legal needs of clients throughout DuPage, Cook, Will, Lake, and Kane Counties.
WE DON'T GET PAID UNTIL YOU DO!
Free Initial Consultation
630-665-5678
Our attorneys aggressively pursue every avenue to ensure that you are properly compensated for your pain and suffering, medical costs, or lost wages as soon as possible. You pay nothing until you receive the judgment or settlement you deserve.