Wheaton, Illinois, Traveling Employee Injury Lawyer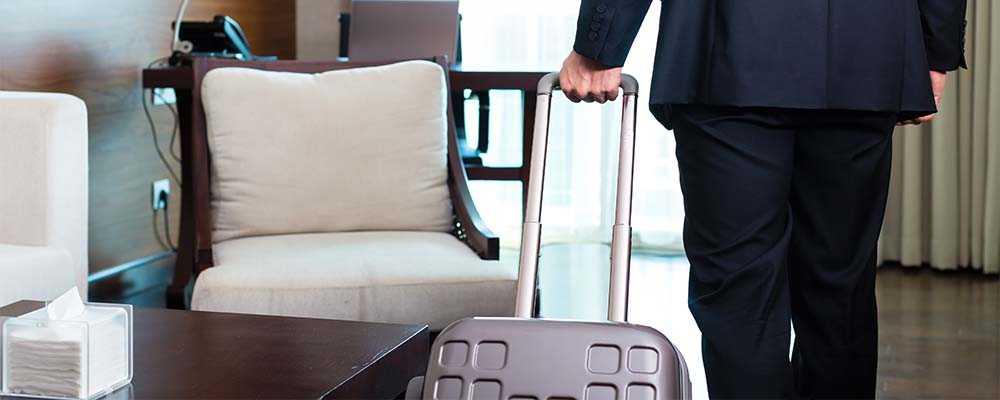 Wheaton, Illinois, Workers' Compensation for Traveling Employees
Traveling employee injuries are just as common as injuries in other lines of work. However, receiving the money you deserve from workers' compensation can be a little more complicated if you are a traveling employee and you are injured on the job. You need an experienced workers' compensation attorney to help you through this process.
Contact me at my Wheaton law firm office. I have been working in the workers' compensation over 20 years. I have experience working with employees and insurance companies, so I know the law and the workers' compensation process from both sides.
Injured While Traveling for Your Job
Traveling employees are more likely to be covered than non-traveling employees when injured off the main worksite. Almost anyone injured off campus from their work has a few essential questions:
Am I a traveling employee?
Traveling employees are a distinct class of worker. To be officially considered a traveling employee for purposes of workers' compensation, traveling has to be a regular and necessary part of your job. This designation usually includes jobs like traveling sales, delivery driving and quality control that requires traveling to different production facilities. One of the first steps in the workers' compensation process for workers hurt while working off of the main job site is establishing whether or not they are in fact traveling employees.
What types of injuries and accidents are covered while traveling for work?
Workers' comp should cover almost every type of injury that a traveling employee could suffer while on a business trip. Whether you got into a car accident, suffered a lifting injury or fall injury, or even suffered injures from a random act of violence, you should be covered.
What if I am not actually working at the time of the injury?
If we can establish that you are a true traveling employee, you should be covered from port to port, and everything in between. Even if the accident occurs at a hotel where you are staying the night on a long sales trip, you should be covered.
While you are probably covered by workers' compensation law for any injury while traveling for work as a traveling employee, the employer and the insurance companies are probably going to be reluctant to give you the compensation you deserve.
What if I am not a traveling employee?
If you are not a traveling employee but you are hurt, your coverage is not as encompassing. However, we might be able to get you compensation if we can establish that you were actually engaged in your work at the time you go injured.
Contact Me at 630-665-5678, Free Initial Consultations
If you have been hurt while traveling for work, I can help. Contact me online or call my office. I will help you understand your rights, the workers' compensation process, and what I can do as your lawyer to help you. I help injured workers throughout the state of Illinois including DuPage County, Kane County and Cook County.
WE DON'T GET PAID UNTIL YOU DO!
Free Initial Consultation
630-665-5678
Our attorneys aggressively pursue every avenue to ensure that you are properly compensated for your pain and suffering, medical costs, or lost wages as soon as possible. You pay nothing until you receive the judgment or settlement you deserve.