DuPage County Slip-and-Fall Injury Attorney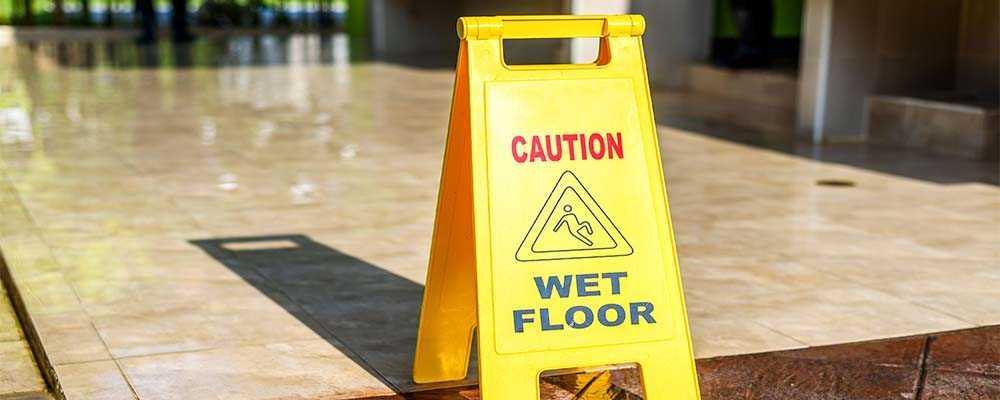 Premises Liability Lawyer Serving Wheaton, Naperville and Glen Ellyn, IL
Slip-and-fall injuries can be more serious than some people think. When there are severe personal injuries caused by the negligence or recklessness of a property owner, they could be held liable. Not only could a slip and fall injury cause serious back and neck injuries, but it could also result in other personal injuries involving fractures, broken bones and spinal cord injuries, as well as wage loss and pain and suffering.
The Law Offices of David W. Clark, P.C. located in Wheaton, can effectively handle slip and fall injury cases and other personal injury accidents, involving premises liability. I have dedicated the majority of my law practice to all matters involving personal injury, workers' compensation, and small business litigation, for more than 20 years. I care about the well-being of my clients, and diligently seek to obtain full and fair compensation for their slip and fall injuries.
Contact the Law Offices of David W. Clark, P.C. to speak with me regarding your slip and fall injury and premises liability case. I offer free consultations and can provide comprehensive legal guidance, to help you make an informed legal decision, based on your specific situation. Call me today at 630-665-5678, to learn more now.
Dangerous Conditions On Property May Lead to Premises Liability
Both commercial and personal property owners are responsible for providing reasonably safe conditions. Slip and fall injuries caused by unforeseen defects on residential property, or injuries caused by wet and slippery floors in a department store or grocery store, may entitle you to obtain the maximum compensation for your injuries.
Contact an Experienced Slip and Fall Injury Attorney Today
If you or someone you know has suffered a slip and fall injury on someone else's property, contact the Law Offices of David W. Clark, P.C. in Wheaton, today. Call 630-665-5678, to schedule a free consultation with me.
WE DON'T GET PAID UNTIL YOU DO!
Free Initial Consultation
630-665-5678
Our attorneys aggressively pursue every avenue to ensure that you are properly compensated for your pain and suffering, medical costs, or lost wages as soon as possible. You pay nothing until you receive the judgment or settlement you deserve.