Wheaton Workers' Comp Lawyer for Injured Amazon Employees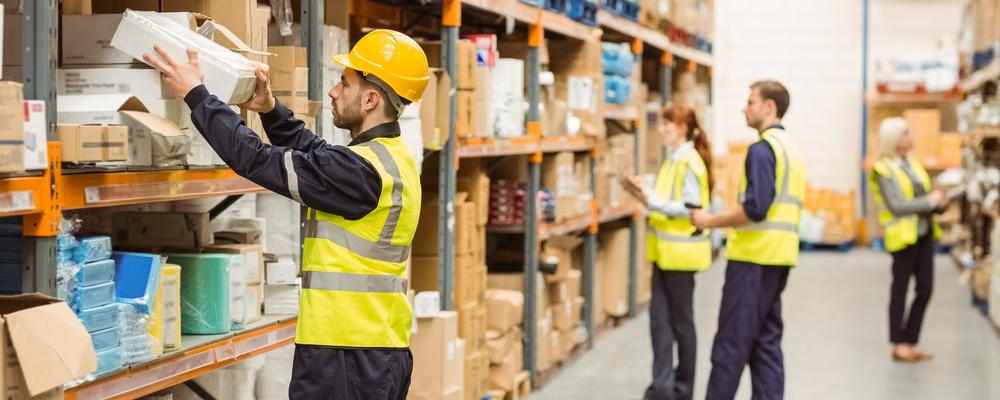 Attorney for Injuries to Amazon Warehouse Workers and Delivery Drivers in DuPage County, Kane County, and Will County
Amazon is one of the largest companies in the world, and it employs tens of thousands of people in the state of Illinois. In recent years, Amazon has come under fire for some of its practices, including its requirements that employees meet certain quotas. Workers who must maintain a fast and constant pace while working may experience significant physical strain on their bodies, and warehouse workers or delivery drivers may suffer injuries in a variety of situations. Employees who are injured while working will need to be sure to understand their options for receiving workers' compensation, and by working with an experienced attorney, they can receive the benefits they need and deserve.
At the Law Office of David W. Clark, P.C., we provide legal representation for injured employees, and we fight to protect their rights and help them receive workers' comp benefits that address their medical expenses and any disabilities that have affected their ability to earn an income. We have helped injured workers receive large settlements and awards in a wide variety of cases, and we can put this experience to work for you as we help you pursue your workers' compensation claim.
Injuries That May Affect Amazon Workers
The rates of injuries at Amazon warehouses are significantly higher than at warehouses operated by other companies. In 2020, 6.5 injuries occurred for every 100 full-time workers at Amazon distribution centers, but only four injuries occurred per 100 workers at other warehouses. Injuries to Amazon workers are often more severe, and they can affect a person's ability to continue working as well as their overall health and well-being. 5.9 serious injuries that cause employees to miss work or face restrictions to their work activities occurred for every 100 Amazon warehouse workers, a rate that is 80 percent higher than the industry average. In addition, Amazon delivery drivers have an injury rate that is 50 percent higher than that of drivers who work for UPS.
Amazon employees may suffer multiple types of injuries, including:
Back injuries

- Warehouse workers who constantly bend over and stoop to pick up objects may experience strained muscles in their back, herniated discs, or other injuries affecting the spine. Warehouse employees and delivery drivers may also suffer injuries such as sprains due to lifting and carrying heavy items or packages.

Knee injuries - Lifting heavy items, kneeling to pick up objects, and regularly moving and twisting the legs can result in injuries that affect a person's knees. This can affect a person's ability to stand and move about freely while working.
Fall injuries - Distribution center employees can be injured in accidents such as falls from ladders, slipping on wet floors, or tripping over items that are left in a person's path. Delivery drivers may also suffer fall injuries due to wet or slippery sidewalks and driveways or damaged roads and parking lots. Falls can result in broken bones, dislocated joints, serious sprains, or traumatic brain injuries.
Repetitive stress injuries - The constant motion that is required when working in an Amazon warehouse can put strain on a person's body, leading to musculoskeletal disorders or issues such as carpal tunnel syndrome. Even if these injuries did not occur in a single incident, an employee should be able to receive workers' compensation benefits if their health conditions were caused by the work they performed.
Auto accident-related injuries: Delivery drivers can easily become involved in accidents caused by other drivers on the road. When such accidents occur on the clock, injured drivers are generally eligible for workers' compensation benefits, and possibly a personal injury action as well against the at-fault driver. Collecting such benefits, however, is often complicated and requires the help of a knowledgeable lawyer.
Contact Our Illinois Workers' Compensation Attorney
If you have been injured while working for Amazon, Attorney David W. Clark can help you file a workers' compensation claim. He will fight to make sure you receive benefits that cover your medical treatment and address any income you have lost due to a temporary or permanent disability as well as ensure you receive a fair settlement or a fair result at trial. To get help with your workers' comp case, contact us at 630-665-5678 and schedule a free consultation today.
WE DON'T GET PAID UNTIL YOU DO!
Free Initial Consultation
630-665-5678
Our attorneys aggressively pursue every avenue to ensure that you are properly compensated for your pain and suffering, medical costs, or lost wages as soon as possible. You pay nothing until you receive the judgment or settlement you deserve.