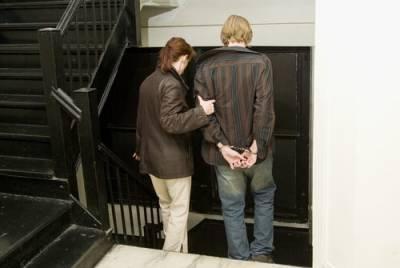 When a family member suffers a catastrophic injury the immediate reaction is often a mixture of grief and anger. This is especially true if incidents leading up to the injury include a number of unanswered questions. A recent news report illustrated how misunderstandings, miscommunication, and negligence can have tragic consequences.
Man Left Clinging to Life
An Illinois family has filed a lawsuit after a man was detained by Chicago police for what amounted to a clerical error, suffered a massive brain injury as a result of hanging while in police custody. The details of the case being reported are both sad and confusing.
Police were called to a health clinic for a man allegedly making threats but allowed him to leave after he appeared to calm down. However, they arrested him a few minutes later after learning the man was wanted on a warrant for unpaid $25 fine on a misdemeanor traffic case.
It was later revealed that the $25 was paid late, and all other fines were paid on time and in full, but officials from western Illinois failed to update court records and the warrant remained. The family is claiming their son's arrest and detainment was, therefore, unnecessary.
Furthermore, bond for the arrest was set at $500, for which only 10 percent was needed for release. Police stated in their report bond was not available, but the man had $130 in cash on his person when detained.
Subsequently, police claimed they found illegal drugs near the man and charged him with a narcotics offense, even though the victim had been searched no fewer than eight times while in police custody. Video showed the drugs belong to another detainee.
The lawsuit claims police wrongfully detained the man and falsified records and reports, which played a part in the man's attempt to take his own life. Named in the lawsuit are the Chicago Police Department, the Cook County Sheriff's Department, and the City of Chicago, the latter for allegedly ignoring the widespread practice of falsifying jail cell inspection records by its police department.
An Experienced Illinois Personal Injury Attorney Can Help You and Your Family
Any accident that leaves a family member clinging to life creates a strong emotional response. Pursue justice and relief with assistance from an aggressive Bloomingdale catastrophic and personal injury attorney. The Law Offices of David W. Clark, P.C. rely on their resources and years of experience to give you answers. Call 630-665-5678 and set up a free consultation to discuss your case.
Source:
http://www.chicagotribune.com/news/local/breaking/ct-met-chicago-police-warrant-brain-damage-20171128-story.html#nt=oft06a-4la1
WE DON'T GET PAID UNTIL YOU DO!
Free Initial Consultation
630-665-5678
Our attorneys aggressively pursue every avenue to ensure that you are properly compensated for your pain and suffering, medical costs, or lost wages as soon as possible. You pay nothing until you receive the judgment or settlement you deserve.