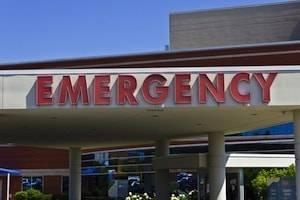 Catastrophic injuries are, by definition, life changing in a devastating way. The term catastrophic injury is used to describe a severe injury to the spine, spinal cord, or brain. Moreover, catastrophic injury is also used to describe injuries that cause blindness, require amputation, and result in death.
If you sustained a catastrophic injury during an accident that was not your fault, you should be compensated for those injuries.
Damages to You May Be Entitled
Every case is different, and there is no guarantee that any two cases will get the same damage award, even if the cases are similar. However, attorneys have access to damage awards in previous cases, and based off that information they can form an idea of what damages you could be entitled.
Several different factors are considered and include the following:
The age of the victim;
The earning capacity of the victim;
How many people relied upon the victim for support;
Whether the injuries resulted in scarring or disfigurement;
The amount of medical care needed; and
The health of the victim before the accident.
Do Not Forget About Future Medical Expenses
If you or a loved one has sustained a catastrophic injury, you may have been offered what seems like a large sum of money— an offer that is tempting to accept. However, many people do not think about future medical expenses.
With catastrophic injury, future medical expenses can be astronomical. Once you settle, or once your case in court ends, you will not be able to receive any more money from the person at fault. A skilled personal injury attorney will consult with doctors to determine what type of care an accident victim will need for the rest of his or her life.
Every damage award or settlement should include future medical expenses. If this does not happen, the victim is getting less than what he or she deserves.
Time May Be Running Out
Illinois law sets filing deadlines for every type of personal injury case. This is called the statute of limitations. In Illinois, the statute of limitations for personal injury actions is typically two years. Because of this, you should contact an attorney right away so that your lawsuit can be drafted and you have enough time for settlement and negotiation talks.
Contacting a personal injury attorney right away will also ensure that the attorney has access to all available evidence. Video footage often gets taped over, and records and paperwork can be misplaced.
Contact an Experienced DuPage County Catastrophic Injury Lawyer
The Wheaton, IL catastrophic injury attorney at the Law Offices of David W. Clark, P.C. has helped many clients get fully compensated for severe injuries. This includes determining what medical expenses you will incur in the future.
Our law firm works hard for the seriously injured, and charges no fees unless your recover money from a party at fault. Call 630-665-5678 today to schedule an initial free evaluation.
Source:
http://www.ilga.gov/legislation/ilcs/fulltext.asp?DocName=073500050K13-202
WE DON'T GET PAID UNTIL YOU DO!
Free Initial Consultation
630-665-5678
Our attorneys aggressively pursue every avenue to ensure that you are properly compensated for your pain and suffering, medical costs, or lost wages as soon as possible. You pay nothing until you receive the judgment or settlement you deserve.