Study Finds Brain Injuries May Increase Chances of Getting Parkinson's Disease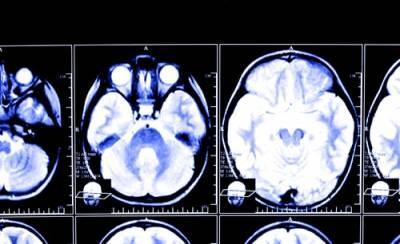 According to a study published in the journal Neurology, even relatively minor brain injuries carry an increased risk of developing Parkinson's Disease, a neurodegenerative disorder.
The Study
Researchers studied 325,870 veterans whose health data was recorded from 2002 to 2014 to explore the correlations between traumatic brain injuries (TBI) and the development of Parkinson's Disease. Of those who developed Parkinson's Disease, 65% percent had previously had a TBI ranging from mild to severe in nature.
What Is Parkinson's Disease?
Parkinson's Disease is a neurodegenerative disorder that develops gradually and affects movement. The disease causes neurons in your brain to slowly break down or die. Symptoms of the disease include:
Tremors;
Slow movement;
Stiff muscles;
Speech changes;
Loss of automatic movements; and
Impaired posture and balance.
Workplace Head Injuries
In 2016, 15,340 nonfatal intracranial workplace injuries were reported in the United States, with over 1,000 of those injuries occurring in Illinois. According to the Bureau of Labor Statistics, Intracranial workplace injuries in Illinois are most commonly caused by falls, slips, and trips, but can also be caused by other events such as being struck by an object, vehicle incidents or incidents with other people or animals.
Contact a Skilled Wheaton Workplace Injury Lawyer
If you have suffered a workplace injury - especially a head injury - you deserve proper compensation. The effects of these injuries can have a lasting impact on your life. Contact an experienced DuPage County injury attorney at the Law Offices of David W. Clark, P.C. Call 630-665-5678 to schedule a free consultation.
Sources:
http://time.com/5249301/traumatic-brain-injuries-parkinsons/
https://www.mayoclinic.org/diseases-conditions/parkinsons-disease/symptoms-causes/syc-20376055
https://data.bls.gov/gqt/RequestData
WE DON'T GET PAID UNTIL YOU DO!
Free Initial Consultation
630-665-5678
Our attorneys aggressively pursue every avenue to ensure that you are properly compensated for your pain and suffering, medical costs, or lost wages as soon as possible. You pay nothing until you receive the judgment or settlement you deserve.