Safety Tips for Avoiding Motorcycle Accident Injuries in Illinois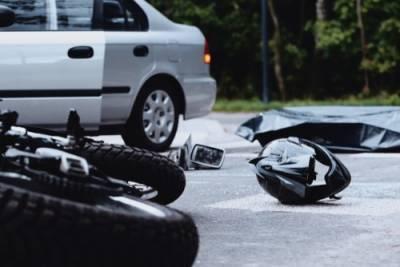 Summertime is when a lot of motorcycle enthusiasts take to the roads since the weather is warmer. Motorcyclists are also sharing the road with cars and trucks, and the potential for accidents can be high due to increased speeds. Statistics show approximately 5,000 people are killed in motorcycle crashes in the United States each year. A motorcycle accident can cause serious injuries such as traumatic brain injury (TBI), fractures, paralysis, just to name a few. These injuries can have devastating consequences that impact someone's day-to-day life, so it is important to take safety precautions whenever possible.
Common Types of Motorcycle Injuries
A traumatic brain injury is the leading cause of death when it comes to motorcycle accidents. Since a person driving or riding on a motorcycle is not as protected as a passenger in a car or truck, the potential for significant injury is more likely. Other kinds of injuries include but are not limited to the following:
Facial injuries
Burn injuries
Spinal cord injuries
Thoracic injuries
Skin abrasions
Broken bones
Emotional trauma
Safety First on a Motorcycle
One of the easiest ways for a motorcyclist to prevent a head injury is to wear a helmet. Wearing bright or reflective clothing increases a motorcyclist's visibility to other motorists on the road. It is also important to make sure all turn signals, headlights, and brake lights are in working order. Below are some of the precautions that should always be taken before getting on a motorcycle:
Wear a helmet with protective eyewear or a face shield
Wear reflective clothing/outerwear
Follow traffic and road rules
Ride defensively
Be alert and awake
Drive sober
Contact a Bloomingdale Motorcycle Accident Lawyer
A lot of people travel in the summer so there are often many vehicles sharing the roads and highways, including cars and motorcycles. In the unfortunate event you are injured as a result of a motorcycle accident, you may be entitled to compensation. The Law Offices of David W. Clark, P.C. have extensive knowledge of the law for seeking damages due to injuries suffered in any type of vehicle accident. Call one of our DuPage County vehicle accident attorneys at 630-665-5678 for a free consultation.
Sources: https://www.ncbi.nlm.nih.gov/pmc/articles/PMC3217482/
https://www.forbes.com/sites/tanyamohn/2018/05/03/motorcycle-deaths-down-but-still-28-times-more-frequent-than-other-fatal-crashes/#3ba912845a05
https://www.nsc.org/road-safety/safety-topics/motorcycle-safety
WE DON'T GET PAID UNTIL YOU DO!
Free Initial Consultation
630-665-5678
Our attorneys aggressively pursue every avenue to ensure that you are properly compensated for your pain and suffering, medical costs, or lost wages as soon as possible. You pay nothing until you receive the judgment or settlement you deserve.