Sports-Related Personal Injuries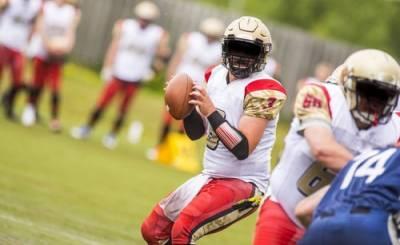 Despite efforts to make sports equipment safer and protect the participants, personal injuries continue occurring to those who take part in athletics and other physical activities. While many believe participating in sports come with inherent risk, the fact remains that every year injuries happen in situations and under circumstances that demand close scrutiny.
While some courts have upheld that inherent risk exists under certain circumstances, it does not always account for injuries that occur. From faulty equipment to unsafe playing conditions and even negligence, willful or otherwise, catastrophic injuries can change the lives of those injured, as well as those of family members.
The Role of Negligence
Cases of personal injuries occurring in sports and other athletic-related events frequently present themselves in a variety of manners. Some of the more common negligence claims include, but are not limited to:
Improper or inadequate supervision;
Failure to properly train participants;
Unequal matching of opponents (boxing);
Improper design or maintenance of playing premises;
Hiring or retention of improperly or inadequately credentialed personnel;
Failure to warn of risks;
Improper equipment fitting or providing inadequate equipment; and
Failure to prevent, limit, or halt instances of risky or violent play.
While these are just some examples of negligence claims related to sports-related personal injuries, it is accepted that final judgement regarding the veracity of each claim is left to the courts. Furthermore, injuries believed to have been caused by defective equipment, whether by design or manufacturing, generally tend to encompass a separate category, but are no less susceptible to claims and litigation.
Understanding Risk
Instances of personal injuries and claims of negligence generally are judged on the individual merits of each case. However, when specific examples of excessive recklessness are lacking, the inherent risk of an activity may be measured against certain criteria.
When two people voluntarily agree to participate in an inherently dangerous activity, it may be assumed that both know and understand the risks.
Courts have recognized that vigorous participation among athletes is common, and such vigorous participation, even when done so in a responsible manner, may still cause injury.
Wearing of padding and other equipment often reinforces the belief that participants understand and accept the risk of the activity.
Rely on an Experienced Bloomingdale Personal Injury Attorney
If you suffered an injury due to the negligence of others or unsafe conditions it is important to work with an attorney who understands Illinois personal injury statutes. Contact a knowledgeable Bloomingdale personal injury attorney to discuss your case and determine the extent of damages owed you. The Law Offices of David W. Clark, P.C. can be reached at 630-665-5678. Contact our firm to set up an initial consultation.
Sources:
https://www.washingtonpost.com/news/volokh-conspiracy/wp/2015/10/28/no-negligence-liability-for-injuries-by-fellow-players-in-contact-sport/?utm_term=.c84d29c7dc0e
http://www.humankinetics.com/excerpts/excerpts/theories-of-negligence-in-sports-related-injury-cases
http://www.athleticbusiness.com/civil-actions/middle-school-coach-sued-for-negligence-in-runner-injury.html
WE DON'T GET PAID UNTIL YOU DO!
Free Initial Consultation
630-665-5678
Our attorneys aggressively pursue every avenue to ensure that you are properly compensated for your pain and suffering, medical costs, or lost wages as soon as possible. You pay nothing until you receive the judgment or settlement you deserve.