What Are Common Treatments for Brain Injuries?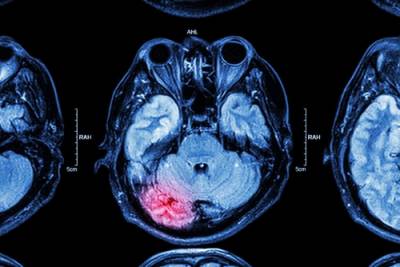 March is National Brain Injury Awareness Month. The severity of brain injuries vary depending on the type of accident that caused it. Incidents can range from someone colliding with another athlete while playing sports to falling off a ladder at work and hitting their head to being involved in a car accident. Victims should seek immediate medical attention as the injury may require surgery, a lengthy hospital stay, and/or extensive therapy. In many cases, another party may have caused the injury, such as a drunk or distracted driver or negligent manufacturer. A personal injury attorney can assist those who are suffering and pursue compensation on their behalf to alleviate the expense associated with medical bills and lost wages.
Prompt Care and Rehabilitation Can Restore Brain Function
The treatment for brain injuries might be different depending on the type of damage to the brain. For example, the way a concussion is treated is different than a skull fracture. The first step in treating a brain injury involves imaging tests. A computerized tomography (CT) scan uses X-rays for a comprehensive view of the brain and is typically performed when a victim comes to the emergency room. A CT scan can reveal fractures as well as hemorrhages, hematomas, contusions, or swelling. Magnetic resonance imaging (MRI) uses magnets and radio waves for a detailed view of the brain. This test may be conducted once a patient's condition stabilizes.
Generally, mild traumatic brain injuries (TBIs) require rest and over-the-counter pain medication to relieve symptoms such as a headache. However, even individuals with less serious brain injuries should be monitored closely for any worsening or new symptoms. Limiting physical or thinking (cognitive) activities is typically recommended by physicians.
Emergency care - Focuses on ensuring adequate oxygen and blood supply, maintaining blood pressure, and preventing any further injury to a victim's head.
Medications - Specific medicines can limit the damage to a person's brain after injury, and these may include anti-seizure or coma-inducing drugs, in addition to diuretics, which reduce the amount of fluid in tissues and therefore pressure inside the brain.
Surgery - Performing surgical procedures may be necessary to repair a fractured skull or to stop bleeding and swelling in or around the brain and its surrounding tissue. Surgeons can also remove hematomas, or blood clots that form, and they can relieve pressure inside the skull by draining fluid or making a hole in the skull that provides a place for swollen tissue to go.
Rehabilitation - TBI victims may need to relearn basic skills, such as speaking or walking. Physical, occupational therapies help improve speech, balance, and fine motor skills, and a person's overall ability to perform everyday activities.
Contact a Bloomingdale Personal Injury Attorney
A brain injury can be serious, resulting in long-lasting effects on a person's ability to function normally. If a negligent party may be responsible It is essential to consult a knowledgeable DuPage County personal injury lawyer to understand your legal options for pursuing compensation. The Law Offices of David W. Clark, P.C. have proven success in representing victims in many different types of personal injury cases. Call us today at 630-665-5678 to schedule a free consultation.
Sources:
https://www.nichd.nih.gov/health/topics/tbi/conditioninfo/treatment
https://www.mayoclinic.org/diseases-conditions/traumatic-brain-injury/diagnosis-treatment/drc-20378561
WE DON'T GET PAID UNTIL YOU DO!
Free Initial Consultation
630-665-5678
Our attorneys aggressively pursue every avenue to ensure that you are properly compensated for your pain and suffering, medical costs, or lost wages as soon as possible. You pay nothing until you receive the judgment or settlement you deserve.