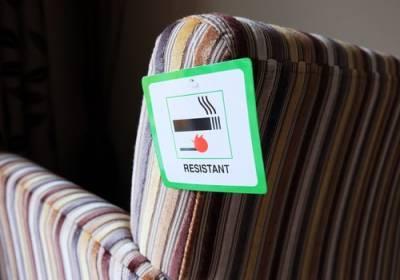 Although initially created to protect consumers from injury or death by fire, groups are heralding new efforts to ban the use of flame retardant materials now known to contain deadly carcinogenic compounds. The flame retardants in question are used on a number of household items used by consumers across the country.
Consumers in Line for Greater Protection from Harmful Chemicals
The Consumer Product Safety Commission recently voted to issue a consumer warning about products that contain harmful toxins. The vote now sets in motion a debate that could result in new, stricter regulations governing the use of flame retardants on a wide array of consumer products:
The most notable among the products impacted include toddler and baby products, mattresses, upholstered furniture, and electronics cases or enclosures; and
Consumer groups have long pressured major retailers to discontinue stocking products containing harmful flame retardant chemicals.
Over the years, independent studies have documented a number of health issues related to flame retardant chemical applications:
Potential dangers to humans exposed to the identified toxins include cancer, neurological deficits, hormone disruptions, impaired fertility and other health problems; and
Newer research still under review and receiving further study indicates adverse health effects to the unborn as a result of some chemicals mimicking hormones during various stages of development.
This latest action by the Consumer Product Safety Commission is considered among the widest reaching efforts by the federal government to provide protection to citizens from exposure to harmful chemicals.
Maine Enacts Protective Legislation
Many groups, firefighters among them, are hoping action taken recently by Maine lawmakers will spur other states to follow their lead and ban the use of toxic flame retardant material on furniture. Beginning in 2019, the state of Maine will no longer allow the sale of new, upholstered furniture manufactured with materials that include greater than one percent of a flame retardant chemical.The law does not apply to furniture used in hospitals,
The law does not apply to furniture used in hospitals, jails, and schools, which, instead, will undergo testing;
The state will hire an environmental safety specialist to monitor furniture sales for two years following the law's implementation.
Retain the Services of a Knowledgeable Bloomingdale Personal Injury Lawyer
Personal injuries due to negligence or a faulty product can result in physical and emotional distress, as well as financial hardship. A Bloomingdale personal injury lawyer with experience and precise knowledge of such matters will enable you to gain the relief and compensation due you or your family. To schedule an initial consultation at the Law Offices of David W. Clark, P.C. just call 630-665-5678 and arrange a time to discuss the details of your case.
Sources:
http://www.ewg.org/enviroblog/2017/09/us-consumer-watchdog-recommends-bans-toxic-flame-retardants-products-protects-#.WcUH8NFOnIU
http://www.chicagotribune.com/news/watchdog/ct-cpsc-flame-retardants-ban-met-20170919-story.html
http://www.chicagotribune.com/news/watchdog/ct-flame-retardants-banned-cpsc-met-20170920-story.html
https://www.usnews.com/news/best-states/maine/articles/2017-08-04/national-groups-hail-maines-new-flame-retardants-law
WE DON'T GET PAID UNTIL YOU DO!
Free Initial Consultation
630-665-5678
Our attorneys aggressively pursue every avenue to ensure that you are properly compensated for your pain and suffering, medical costs, or lost wages as soon as possible. You pay nothing until you receive the judgment or settlement you deserve.