What Are the Most Common Causes of a Burn Injury in Illinois?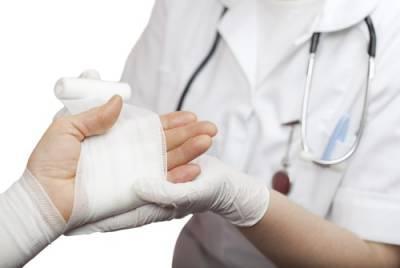 Burns to the skin can be caused by many different things, including sun exposure, explosion, chemical spill, and more. Statistics from the World Health Organization (WHO) show that burns cause approximately 180,000 deaths each year in the United States. Burns can range from minor to severe and even fatal. In the hot summer months, many people fail to use sunscreen with the proper sun protection factor (SPF). Commonly referred to as a sunburn, this is usually treated at home with a topical cream. However, a third-degree burn from a flame can lead to life-threatening complications. In some cases, negligent actions by a property owner or a driver can cause an auto accident in which a victim sustains a burn injury to his or her skin.
Degrees of a Burn Injury
The signs and symptoms of a burn injury can vary depending on the severity of the skin damage. It is important to note that symptoms may not develop for a couple of days. Burn injuries are typically categorized by degrees as follows:
First-Degree Burn: Considered a minor burn, this only affects the outer layer of the skin, called the epidermis, causing discomfort and redness.
Second-Degree Burn: This type of burn impacts the second layer of skin, known as the dermis. It can cause swelling with red or white splotches on the skin. Blisters can develop, and the victim may experience severe pain.
Third-Degree Burn: This burn travels to the fat beneath the skin, which can damage nerves and cause numbness. Affected areas may be black, brown, or white in color.
Accidents that Can Lead to Skin Burns
There are many different scenarios in which an individual may be at risk of a burn injury. This can include being involved in a car crash that causes the vehicle to catch on fire and/or explode. In other cases, a person may be burned when scalding water is spilled on them in a restaurant. Certain types of employees may be at risk of exposure to hazardous substances that can lead to a workplace accident that irritates the skin if they are not provided the proper protective gear (PPE). In all of these situations, another party may be held liable for negligence depending on the circumstances.
Below are a few of the typical causes of a burn injury:
Fire/explosion
Boiling liquid or steam
Hot metal, glass, or other materials
Electrical currents
Radiation
Sunlight or ultraviolet radiation
Toxic chemicals (acids, cleaning products, paint thinner, gasoline)
Contact a DuPage County Personal Injury Lawyer
An accident that results in a burn injury can have lasting effects. Not only will the victim have physical scars but they will also likely suffer from emotional trauma as well. If you or your loved one were burned because of another party's negligence, you may be entitled to compensation for medical bills in addition to lost wages if you are unable to work. The dedicated Wheaton burn accident attorneys at the Law Offices of David W. Clark, P.C. are here to help you get your life back on track. To schedule your free consultation, call our office today at 630-665-5678.

Sources:
https://www.mayoclinic.org/diseases-conditions/burns/symptoms-causes/syc-20370539
http://www.ilga.gov/legislation/ilcs/ilcs3.asp?ActID=2375&ChapterID=67
https://www.who.int/news-room/fact-sheets/detail/burns
WE DON'T GET PAID UNTIL YOU DO!
Free Initial Consultation
630-665-5678
Our attorneys aggressively pursue every avenue to ensure that you are properly compensated for your pain and suffering, medical costs, or lost wages as soon as possible. You pay nothing until you receive the judgment or settlement you deserve.