Tips for Winter Weather Driving in Illinois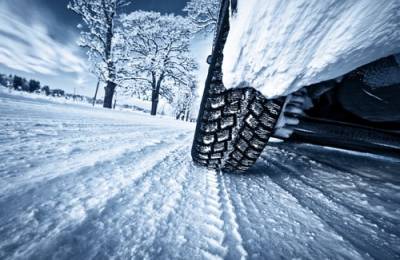 Winters in the northern portion of the United States are often full of snowstorms and weather so cold it hurts to be outside. Illinois often exhibits this behavior as well, especially the northern portion of the state. The weather during the winter months can make for hazardous road conditions, and special care needs to be taken when driving in the winter to avoid collisions and injuries. According to the US Department of Transportation, every year over 116,000 people are injured in car crashes where the pavement is snowy, slushy, or icy. Using the tips below can help to prevent winter weather collisions.
Car Safety
One of the main components of safe driving during the winter months is making sure your vehicle is properly prepared for winter. In order to make sure your vehicle is prepared, you can do as many of the following as possible:
Make sure you have an ice scraper in your vehicle at all times. Even if you live in a home with a garage or a parking garage, having an ice scraper will be beneficial when you do actually need it for visibility.
Look into putting snow tires on your vehicle. Snow tires assist your vehicle with traction on the snow and ice.
Let the engine warm up before driving. If you start driving with a cold engine, it affects the performance of your vehicle.
Caution and Preparation
The other main component to safe driving during winter is changing driving habits. If drivers are driving as fast in the winter as they did in the summer they are much more likely to be involved in a collision. Driving in the winter requires caution and preparing for what is ahead of you.
Snow and ice reduce traction, giving your tires nothing to grip and causing your vehicle to slide. Slowing your speed while driving can reduce the impact of lesser traction.
Breaking well in advance of when you normally would at a stoplight or stop sign will also be helpful to prevent you from sliding into the intersection.
Do not try to accelerate when going up hills. Doing so will only cause your wheels to spin. If possible, try to gain inertia before going up the hill so the momentum carries you further.
Contact an Experienced DuPage County Traffic Accident Attorney
These tips are helpful when driving in the winter, but even if you are following these tips, it does not mean everyone else is. Winter driving leads to more vehicle collisions because people do not adjust their driving habits accordingly. If you have been injured in a winter driving collision and wish to pursue compensation for the incident, you need a skilled Bloomingdale automobile accident lawyer to assist you. The lawyers at The Law Offices of David W. Clark, P.C. will work with you to seek the damages you deserve. Call our office today at 630-665-5678 to set up a consultation.
Sources:
https://ops.fhwa.dot.gov/weather/weather_events/snow_ice.htm
https://www.consumerreports.org/cro/2015/11/winterizing-your-vehicle/index.htm
https://exchange.aaa.com/safety/driving-advice/winter-driving-tips/#.W-DED5NKiUk
WE DON'T GET PAID UNTIL YOU DO!
Free Initial Consultation
630-665-5678
Our attorneys aggressively pursue every avenue to ensure that you are properly compensated for your pain and suffering, medical costs, or lost wages as soon as possible. You pay nothing until you receive the judgment or settlement you deserve.