Study Finds Sevenfold Increase in Opioid-Related Fatalities in Auto Accidents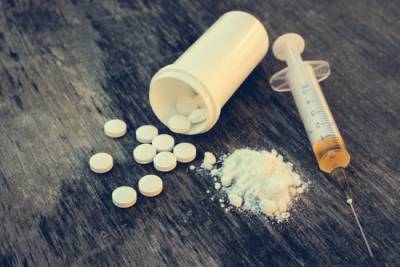 America's opioid abuse has reached crisis level with many first responders and doctors reporting a significant spike in deaths and complications due to the drug, which includes prescription painkillers. Another sign this type of drug abuse has reached epidemic proportions is the recent report that the number of drivers who died in car crashes under the influence of these drugs has increased sevenfold.
This comes as little surprise to those familiar with the statistics on opioid use. Prescriptions for the drugs oxycodone, hydrocodone and morphine have risen by four times since 1991. In 1991, there were 76 million prescriptions written for these drugs, and in 2014 there were almost 400 million.
Thus, experts are not surprised that these drugs are now contributing to roadway deaths as these drugs can cause drowsiness, distorted thinking and decreased reaction times.
How the Study Worked
The researchers zeroed in on motor vehicle operators who died within one hour of the accident, focusing on states that routinely test for drugs in fatal crashes. Illinois is one state that conducts these tests.
The study looked at about 37,000 killed drivers, of whom 24 percent tested positive for drugs and 3 percent tested positive for prescription narcotics. Slightly more women tested positive for prescription drugs.
One problem with measuring how much opioids are contributing to car accidents is that, as opposed to alcohol, there is no reliable impairment test for drugs. Thus, more study may be required.
Call a Bloomingdale Car Accident Injury Lawyer
Being in a car accident with an impaired driver means you should be compensated for your injuries. It may also be the case that an impaired driver will face punitive damages.
If you have been injured in a car accident or if a loved one has died in a car accident, you must act quickly. In Illinois, most serious car accident cases must be brought within two years of the crash.
While this seems like a lengthy amount of time, in reality it is not. In order to fully get you the compensation you deserve, it may be the case that car accident experts and doctors will need to be consulted. Typically, the more time an attorney has to review your case, the better.
Contact the knowledgeable Bloomingdale car accident injury attorney at the Law Offices of David W. Clark, P.C. at 630-665-5678 to set up your first meeting today.
Source:
http://www.cbsnews.com/news/opioid-drugs-car-crash-fatalities-deaths/
WE DON'T GET PAID UNTIL YOU DO!
Free Initial Consultation
630-665-5678
Our attorneys aggressively pursue every avenue to ensure that you are properly compensated for your pain and suffering, medical costs, or lost wages as soon as possible. You pay nothing until you receive the judgment or settlement you deserve.