How Driver Fatigue Can Cause Car Accident Injuries on Illinois Roads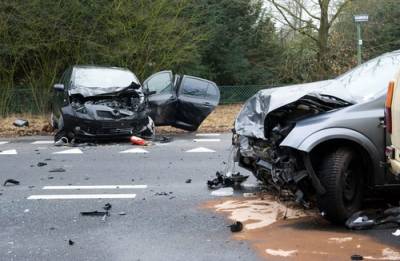 Research shows that there are many reasons why a car accident may occur. Some of the factors that increase the likelihood of a collision include weather conditions and driver error, which can include operating a vehicle while distracted, drunk, or drowsy. In many cases, a motorist believes he or she is sober or awake enough to drive when in reality, he or she should not be behind the wheel. According to the National Sleep Foundation, approximately half of motorists in the United States admit to driving while feeling tired. Shockingly, more than 40 percent of American drivers admit to falling asleep behind the wheel at least once in their driving careers. Despite less traffic on Illinois roadways due to the COVID-19 restrictions, there has been an increase in vehicle fatalities, partly due to fatigued drivers. If you are suffering as a car accident victim, it is important to explore your legal options with a skilled personal injury attorney.
The Impact of Drowsy Driving
Micro-sleep refers to short, involuntary periods of inattention. Although these can last as little as four or five seconds, when a driver experiences micro-sleep while traveling at a high rate of speed, the vehicle can travel the distance of a football field. This translates to not being able to stop in time if the car ahead suddenly stops. A rear-end collision at fast speeds can cause life-altering and even fatal injuries. Simply losing control of a vehicle for a few seconds can be catastrophic, with significant head trauma, internal bleeding, and spinal cord damage.
Drowsy driving is similar to driving under influence (DUI) of alcohol in the following ways:
A driver's reaction time, alertness, and the ability to avoid hazards are severely compromised.
Driving after more than 20 hours without sleep is equivalent to driving with a blood alcohol concentration (BAC) of 0.08 percent, which is the legal limit in Illinois.
A motorist is three times more likely to be involved in a vehicle accident if he or she is fatigued.
The use of certain prescription or over-the-counter medicine can also lead to drowsiness. In these situations, drivers may drink caffeinated beverages or listen to the radio at a high volume in an effort to stay awake. Unfortunately, these methods do not work, and loud music may only increase the chance of a collision since it can be distracting to the driver, as he or she may not hear another car honking, for example.
Preventative Measures
Fatigued driving is preventable through education and awareness. For example, students in driver's education classes are taught the consequences of reckless behaviors, including drinking and driving or falling asleep at the wheel. In addition, truck drivers and trucking companies must follow federal and state regulations that limit the number of consecutive hours they are allowed to drive.
Luckily, many of today's newer cars feature crash avoidance technologies, such as lane departure warnings with lights or sounds, which detect common drowsy driving behaviors or patterns and warn drivers to stay in their lane.
Contact a DuPage County Personal Injury Lawyer
Many people may not think twice about getting in the driver's seat if they are tired. However, vehicle crashes caused by drowsy drivers can result in devastating consequences. If you or someone you love is a victim of an automobile collision, you may be entitled to compensation for your physical and emotional trauma. At the Law Offices of David W. Clark, P.C., our Bloomingdale car accident attorneys have over 20 years of experience in personal injury law, and we understand how challenging it can be to prove negligence, regardless if your wreck was due to an intoxicated, distracted, or tired driver. To set up a free consultation and learn more about how we can help you establish fault for your crash, call us today at 630-665-5678.

Sources:
https://www.ilga.gov/legislation/ilcs/fulltext.asp?DocName=062500050K11-401
https://www.nsc.org/road/safety-topics/fatigued-driver
https://www.nhtsa.gov/risky-driving/drowsy-driving
WE DON'T GET PAID UNTIL YOU DO!
Free Initial Consultation
630-665-5678
Our attorneys aggressively pursue every avenue to ensure that you are properly compensated for your pain and suffering, medical costs, or lost wages as soon as possible. You pay nothing until you receive the judgment or settlement you deserve.