Auto Insurance Laws and Regulations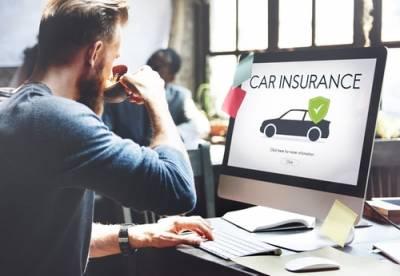 There is nothing worse than being involved in a car accident and learning the driver at fault is uninsured. Even though Illinois requires all drivers to carry minimum coverage amounts, uninsured drivers still operate vehicles and collecting claim payments in the event of an injury due to an auto accident may be complicated.
What Illinois Requires
To be considered in compliance with Illinois law, you must have the following minimum coverages for any vehicle you own.
$25,000 coverage for injury or death of a person involved in an accident;
$50,000 coverage for injury or death of more than one person involved in an accident; and
$20,000 coverage for damage to the property of another person.
A driver must always be in possession of an insurance card when operating a vehicle. Even if they do not own the vehicle, the driver must be able to produce proof of insurance and present it to a police officer upon request.
In addition to showing proof of insurance to law enforcement when requested to do so, Illinois drivers renewing state vehicle registration and license plate stickers are required to include information about their auto insurance as part of that process. Information requested as part of the Secretary of State's online renewal form includes the name of insurance company, policy number, and date coverage expires.
High Tech Checks in Oklahoma
Recently it was reported that the state of Oklahoma was planning to install a series of cameras along state roadways that would check for uninsured vehicles. The cameras would read license plates and compare that data with information supplied by the state's insurance department. Upon detection, the owners of vehicles determined to be uninsured would receive a citation and fine in the mail.
Ensure You are Protected by Working with an Experienced Bloomingdale Car Accident Injury Attorney
When you are involved in an automobile accident that includes injuries to drivers or passengers, it is only natural to feel increased anxiety and pressure while waiting to learn if insurance claims will cover expenses. This can only add to the stress of recovering from injuries and dealing with law enforcement, but a knowledgeable car accident injury lawyer can help reduce that stress. The Law Offices of David W. Clark, P.C. use deep resources to provide a meticulous review of every case to ensure appropriate action is taken. Call 630-665-5678 to schedule a free consultation to learn how much their experience can help you.
Sources:
http://wgntv.com/2017/11/20/new-cameras-will-scan-license-plates-automatically-fine-uninsured-drivers/
http://www.cyberdriveillinois.com/departments/vehicles/mandatory_insurance.html
WE DON'T GET PAID UNTIL YOU DO!
Free Initial Consultation
630-665-5678
Our attorneys aggressively pursue every avenue to ensure that you are properly compensated for your pain and suffering, medical costs, or lost wages as soon as possible. You pay nothing until you receive the judgment or settlement you deserve.