Why Is There an Increase in Vehicle Fatalities During the Pandemic?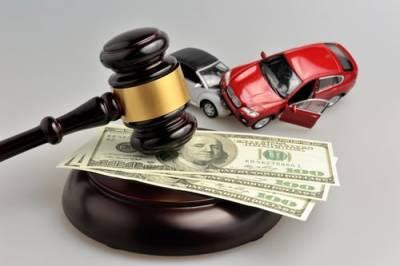 COVID-19 has impacted people all over the world, including here in Illinois. Governor J.B. Pritzker issued an executive order in March, temporarily closing non-essential businesses such as salons, bars, and restaurants. This was made in an effort to slow the spread of the highly contagious virus. Although some of the restrictions were lifted recently, many people were urged to stay at home for the past few months. With more individuals working from home, that meant fewer commuters on the state's highways and tollways. Although some states witnessed a decrease in traffic crashes, Illinois saw a higher number of vehicle fatalities, up 11 percent in the first quarter of 2020 according to the National Safety Council (NSC). With fewer cars on the roads, drivers may be tempted to engage in reckless driving behaviors, which can lead to car accidents with serious to fatal injuries.
Negligent Driving Behaviors
Motorists who have felt cooped up at home for months may be hitting the road just to get out of the house for a change of scenery. Drivers might be tempted to go faster than normal or above the posted speed limit since they are not sharing the road with that many other cars. They may also feel a false sense of security if they think law enforcement officers may be busy with other duties.
Distractions such as texting or talking on a cell phone take a driver's attention and eyes away from the road. Getting behind the wheel after drinking alcohol or taking drugs significantly impairs a person's ability to safely operate a vehicle. Actions such as these can directly lead to an auto accident. Here are a few other behaviors that can cause a collision:
Drunk driving (DUI)
Speeding
Distracted driving
Drowsy driving
Safe Driving Measures
Driving defensively is important under any circumstances, and it is particularly important during the pandemic, as other drivers may be acting much more recklessly. Although you cannot control their actions, you can control yours. To promote safety on the nation's roadways, NSC urges drivers to do the following while operating a motor vehicle:
Obey all traffic laws
Wear seat belts
Drive sober
Avoid distractions
Be aware of pedestrians or bicyclists
Contact a DuPage County Personal Injury Attorney
Despite less traffic and congestion on Illinois roads, studies have shown an increase in vehicle collision fatalities. In some cases, these wrongful deaths may be due to negligent driving behaviors. If you were injured or lost a loved one in a car crash, you could be entitled to compensation for your pain and suffering. The accomplished attorneys at the Law Offices of David W. Clark, P.C. have more than 20 years of experience in seeking damages for personal injury victims. Call one of our skilled Bloomingdale car accident lawyers today at 630-665-5678 to schedule your free consultation.

Sources:
http://www.ilga.gov/legislation/ilcs/ilcs3.asp?ActID=2375&ChapterID=67
https://www.nsc.org/in-the-newsroom/motor-vehicle-fatality-rates-jump-14-in-march-despite-quarantines
WE DON'T GET PAID UNTIL YOU DO!
Free Initial Consultation
630-665-5678
Our attorneys aggressively pursue every avenue to ensure that you are properly compensated for your pain and suffering, medical costs, or lost wages as soon as possible. You pay nothing until you receive the judgment or settlement you deserve.