Americans Hesitant About Self-Driving Cars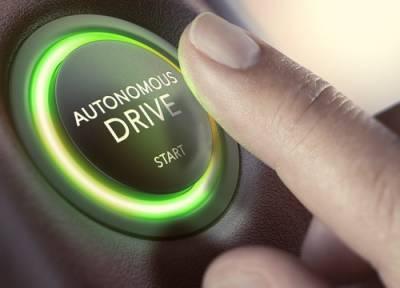 Autonomous vehicles are no longer only present in science fiction. Vehicle manufacturers are constantly looking for new innovations and ways to sell their product, and self-driving vehicles are on their radar. Many manufacturers already boast some basic self-driving mechanics, such as automatic lane change or self-park features, but a true and fully autonomous vehicle is not common on the automobile market yet. The reason for a lack of fully autonomous vehicles is most likely a combination of factors, such as technology limitations, cost considerations, and the general sentiment in America about self-driving cars, fearing that they are more likely to cause injury than a car they can drive themselves.
A Tough Sell
A recent survey by Gallup, a polling and research company, indicated that many Americans do not plan on using a driverless vehicle even if they become common in the next 20 years. Seventy-five percent of the people who were polled indicated they would prefer to own or lease a car they personally drive instead of a driverless vehicle.
The breakdown of demographics showed quite a difference in people's opinions on driverless cars. Fifty-three percent of men surveyed said they would use a driverless vehicle at some point, while only 40 percent of women said the same. Age is a factor as well, with 55 percent of adults younger than 50 stating they would use driverless technology either as soon as they could or after waiting a period of time.
Even though the auto industry does seem to be pushing towards self-driving vehicles as soon as possible, the American people are more hesitant. The majority of Americans surveyed enjoy driving a lot or moderately. The automobile manufacturers will need to persuade Americans that driverless cars are safe and beneficial, because, for the moment at least, it does not seem likely that driverless cars are going to explode overnight.
Contact a Skilled DuPage County Vehicle Collision Attorney
In Gallup's survey, 86 percent of those surveyed indicated they own or lease a vehicle, meaning cars are everywhere in America. If you have been injured in a car accident, your medical bills, lost wages, and pain and suffering deserve to be compensated. If you have been injured in a vehicle collision and wish to pursue damages, our experienced Bloomingdale car accident lawyers can assist you with your personal injury case. The Law Offices of David W. Clark, P.C. will give you the assistance and resources you need to pursue your personal injury case. Contact us at 630-665-5678 today for a free consultation.
Source:
https://news.gallup.com/poll/234416/driverless-cars-tough-sell-americans.aspx
WE DON'T GET PAID UNTIL YOU DO!
Free Initial Consultation
630-665-5678
Our attorneys aggressively pursue every avenue to ensure that you are properly compensated for your pain and suffering, medical costs, or lost wages as soon as possible. You pay nothing until you receive the judgment or settlement you deserve.