How Can Restraint Systems Prevent Car Accident Injuries?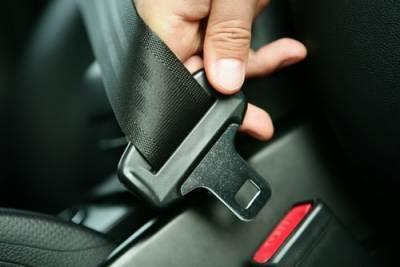 According to the Centers for Disease Control and Prevention (CDC), motor vehicle crashes are a leading cause of death in the United States. Victims of car accidents often injure themselves by hitting the windshield or dashboard of the vehicle. They can also be thrown from the vehicle if they are not properly restrained. Today's automobiles feature much more advanced safety features compared to cars in the past. In addition to seat belts, airbag restraint systems are placed throughout the vehicle. These devices can protect occupants by "cushioning" the impact or force when jolted in a crash.
Common Types of Car Crash Injuries
Injuries are not just sustained in high-speed car accidents. Even a collision at a lower speed can cause a driver's or passenger's head to hit the windshield, a side window, or the steering wheel. Unsecured objects in the car can also become airborne and hit occupants. A few of the typical injuries passengers suffer in a vehicle crash include:
Head and neck injuries
Traumatic brain injury (TBI)
Whiplash
Cracked ribs
Broken/fractured bones
Lacerations
Internal bleeding
Seat Belts
Seat belts have been around for a long time, but they are still the most basic and important restraint device. When they were first put in cars, seat belts only went across a person's lap. Now, seat belts have two parts: A lap belt that goes over the individual's pelvis, and the shoulder belt, which extends over one shoulder and across the chest.
The seat belt functions by keeping passengers in a more stationary position regardless of a sudden stop or momentum change. When the vehicle strikes another car or object, or another car hits it, that inertia changes. When used properly, seat belts spread the stopping force across the user's pelvis and rib cage. Directing the force in the torso area minimizes the effect of the crash on the body. Importantly, it can prevent occupants from being thrown out of the vehicle.
Airbags
Airbags are also referred to as supplemental (or secondary) restraint systems (SRS) or supplemental inflatable restraints (SIR). They are supplemental because seat belts should always be used when riding in a vehicle. Airbags are not meant as a replacement for seat belts; the two go hand in hand.
The airbag is designed to inflate and deflate very quickly during a collision. It consists of a cushion, a flexible fabric bag, an inflation module, and an impact sensor. It can reduce or eliminate injuries between the passengers and the interior of the vehicle.
Airbags are categorized as "frontal," "side," or "curtain." Frontal airbags are installed in the vehicle's first row, usually within the steering wheel and glove compartment and protect the driver and passenger. Side airbags are usually installed in the seat or door, offering head and neck protection. Curtain airbags are placed in the roof to protect occupants' heads and cushion occupants during rollover crashes.
Contact a Bloomingdale Auto Accident Attorney
A car crash can result in devastating and lasting effects for the driver and the passengers. Even with today's sophisticated restraint systems, occupants can still sustain serious injuries after being involved in a collision. That is why you need to consult with an experienced DuPage County personal injury lawyer. The Law Offices of David W. Clark, P.C. can help you through the legal process of determining liability and seeking damages in your auto accident so you can receive the compensation you need and deserve. Call our office today at 630-665-5678 to schedule a free consultation.
Sources:
https://www.cdc.gov/vitalsigns/crash-injuries/index.html
https://www.yourmechanic.com/article/how-do-seat-belts-work
https://www.explainthatstuff.com/airbags.html
WE DON'T GET PAID UNTIL YOU DO!
Free Initial Consultation
630-665-5678
Our attorneys aggressively pursue every avenue to ensure that you are properly compensated for your pain and suffering, medical costs, or lost wages as soon as possible. You pay nothing until you receive the judgment or settlement you deserve.