Ways the Illinois Department of Transportation Works to Make Roads Safe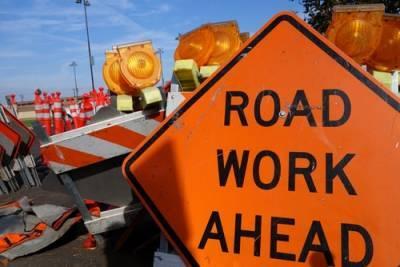 Driving a vehicle is dangerous for a number of reasons. Other drivers, road conditions, or mechanical failure are just some of the things that can cause a car accident while driving. The injuries or deaths due to many car accidents are preventable, and the Illinois Department of Transportation is constantly working to improve road safety to reduce these injuries and deaths.
The Illinois DOT strategic highway safety plan has five main categories in their mission to make roads as safe as possible, which are explained in depth below.
Engineering
The engineering aspect focuses on working to improve the roadway itself and the safety features on the roadway. Evaluating and updating the infrastructure of roads is key in this step since the road needs to be safe in order for the drivers to be safe. Some examples of engineering working to make roads safe are the implementation of rumble strips in the center and shoulder of more roads, updating and implementing more markings on roads, and adding more roundabouts.
Education
The next way the DOT works to improve roadway safety is education. Making sure all drivers are aware of the rules of the road and how they can safely reach their destination helps to prevent car accidents and make the roads safe. The DOT works to educate users of the roads through traffic safety campaigns, managing traffic incidents, improved awareness of safety personnel, and outreach events.
Emergency Medical Services
If a car accident does happen, the Illinois DOT highway safety plan wants to make sure Emergency Medical Services (EMS) responds as soon as possible and provides the best treatment possible. The DOT may work with EMS to clear the scene as quickly as possible and direct resources where they can be utilized fully.
Enforcement
Part of making the roads safe for everyone means enforcing the rules and regulations that are put in place to make the roads safe for everyone. The Illinois DOT works with law enforcement in certain emphasis areas and locations which will impact the safety level the most. The DOT itself does not do the enforcing, but they do help the law enforcement officers where they can.
Evaluation
It is necessary to constantly evaluate the procedures and practices that are currently in place to make sure they are the best they can possibly be. The DOT emphasizes accountability and effectiveness in their programs and is always revising areas that are falling short of the goals.
Contact an Understanding Bloomingdale Personal Injury Lawyer
Even though the DOT is doing their best to prevent car accidents and make the roads safe for everyone, it is not possible to prevent them entirely. The deaths or injuries from these accidents impact many people every day across Illinois. If you have been injured in a vehicle collision, you may need a kind and helpful DuPage County auto accident attorney to help you with your case. Contact the lawyers at The Law Offices of David W. Clark, P.C. today to set up a free consultation. Our phone number is 630-665-5678 and we look forward to helping you with your case.
Source:
http://www.idot.illinois.gov/transportation-system/safety/roadway/index
WE DON'T GET PAID UNTIL YOU DO!
Free Initial Consultation
630-665-5678
Our attorneys aggressively pursue every avenue to ensure that you are properly compensated for your pain and suffering, medical costs, or lost wages as soon as possible. You pay nothing until you receive the judgment or settlement you deserve.