Pursuing Compensation After an Illinois Hit-And-Run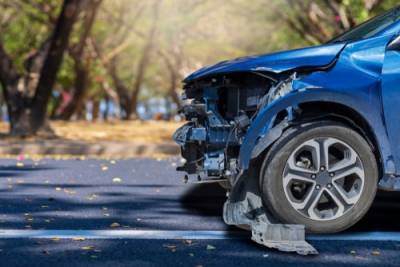 If you have ever been involved in a motor vehicle accident, you know how stressful and frightening the situation can be. This fear and frustration is only amplified when the perpetrator flees the scene and the accident becomes a hit-and-run. Whether the assailant is found or not, it is possible for you to recover damages with the help of a DuPage County car accident attorney.
What Is a Hit-and-Run Car Accident?
A driver leaving the scene immediately after hitting another vehicle, piece of property, or a person has just committed a hit-and-run. Every state has laws and consequences against committing this crime.
In Illinois, there are rules that must be followed after any car accident. For instance, all individuals involved in a car accident resulting in injury or property damages must first stop their vehicle as close to the scene as safely as possible and provide all necessary personal information (i.e., name, address, driver's license). If the rules are not followed and the driver at fault does not remain at the scene, they could face a range of consequences from a small fine to a prison sentence.
What Should I Do if I Was the Victim of a Hit-and-Run?
As tensions build after the crash, it can be exceedingly difficult to calm yourself and assess your options. First, emergency services and the authorities should be contacted. Collecting evidence is another crucial step, including any possible information regarding the other vehicle and driver. It is also strongly suggested to communicate with any witnesses and understand what they may have seen.
At this point, your situation will likely lead one of two ways. The driver responsible could be found and you will be able to go through their insurance provider or file a direct lawsuit against that individual. Unfortunately, it is also possible that the driver may never be found. From here, it is likely you would need to work with an attorney to file a claim through your own insurance provider. As the victim of a hit-and-run, you may be eligible to receive a range economic and non-economic damages.
An attorney could be one of your strongest resources in a hit-and-run accident. Not only will they assist you in the investigation process, they will also fight for the deserved damages. If the defendant for this case was found, a car accident attorney will need to prove direct or circumstantial evidence that this individual was behind the wheel of the car at the time of the accident. In order to do this efficiently, the attorney will likely look into surveillance video and speak with witnesses. In other cases, the attorney will be in direct contact with your insurance provider to make sure you are provided with adequate compensation.
Contact a Bloomingdale, IL Car Accident Attorney Today
Being a victim of a hit-and-run car accident is exhausting. When facing medical expenses and hospital bills, not receiving proper funds will only worsen the situation. A DuPage County car accident attorney can help you pursue compensation for damages, including emotional distress and pain. Call the Law Offices of David W. Clark, P. C. at 630-665-5678 for a free consultation.
Source:
https://www.ilga.gov/legislation/ilcs/fulltext.asp?DocName=062500050K11-404
WE DON'T GET PAID UNTIL YOU DO!
Free Initial Consultation
630-665-5678
Our attorneys aggressively pursue every avenue to ensure that you are properly compensated for your pain and suffering, medical costs, or lost wages as soon as possible. You pay nothing until you receive the judgment or settlement you deserve.