Can New Automotive Technology Prevent Car Accidents?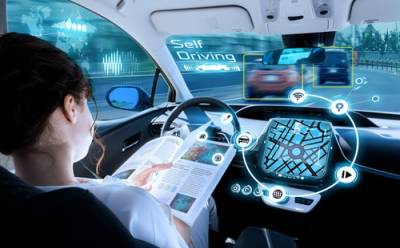 Technology is constantly advancing in an effort to make our lives easier and safer. The automotive industry uses these advancements to keep drivers and passengers safe by automating many vehicle components so they are hands-free. Thanks to sophisticated backup cameras and motion detection software, certain cars even park themselves now. Although this "driver assistance" technology has been shown to greatly reduce the number and severity of car accidents, not every vehicle has it, and not every driver practices safe driving. In some cases, the negligence of another motorist can cause a crash with minor to serious injuries.
High-Tech Advances in Automobiles
Many of today's newer cars feature technological innovations that aid a driver when traveling. For example, forward collision detection is designed to prevent or reduce the impact of a crash. It uses a radar, laser, and camera to detect an imminent collision and GPS sensors can detect fixed objects, such as a parked car or stop sign.
Here are a few other examples of the latest in automotive technology:
Automatic Emergency Braking (AEB)
Back-up camera
Blindspot warning system
Auto steering
Forward collision warning (FCW) system
Autonomous cruise control (ACC)
As with any technology, there is the potential for malfunction or defective parts. If an original equipment manufacturer (OEM) delivers a faulty part for a vehicle, this can cause a collision. For instance, if the brakes fail, a driver may lose control of his or her car and crash. Therefore, the company that provided the part may be held liable for negligence since they failed to do a thorough inspection. Vehicles also need to be maintained on a regular basis to ensure everything is in proper working order.
Driver Behaviors that Lead to Collisions
Many auto accidents are the result of human error, often the result of distracted driving. According to the National Safety Council (NSC), 25 percent of all automobile crashes are related to cell phone use, either talking on the phone or texting while driving.
Even if a motorist has the latest in driver assistance technology, if he or she is driving under the influence of drugs or alcohol, or simply driving recklessly, these upgrades may not completely prevent an accident with injuries. Some of the most common actions behind the wheel that can cause a crash include:
Intoxicated/impaired driving (DUI)
Distracted driving (cell phone use, putting on makeup, eating)
Drowsy driving
Driver inexperience (teens)
Speeding
Contact a Bloomingdale Personal Injury Attorney
Certain high-tech devices in the latest vehicles are meant to protect motorists in the event of a collision. However, occupants can still suffer injuries, and they are often caused by the negligent behavior of another driver. A seasoned DuPage County car accident lawyer understands Illinois laws regarding the role negligence plays in determining liability. The competent Law Offices of David W. Clark, P.C. have over 20 years of experience pursuing compensation for personal injury victims. We will fight to recover damages if your pain and suffering caused you to incur steep medical bills or lose your job. To schedule a free consultation, call us today at 630-665-5678.
Sources:
http://www.ilga.gov/legislation/ilcs/ilcs3.asp?ActID=2375&ChapterID=67
https://www.cyberdriveillinois.com/publications/pdf_publications/cc_pub4.pdf
https://www.nhtsa.gov/equipment/driver-assistance-technologies
https://www.nsc.org/in-the-newsroom/cell-phones-are-involved-in-an-estimated-27-percent-of-all-car-crashes-says-national-safety-council
WE DON'T GET PAID UNTIL YOU DO!
Free Initial Consultation
630-665-5678
Our attorneys aggressively pursue every avenue to ensure that you are properly compensated for your pain and suffering, medical costs, or lost wages as soon as possible. You pay nothing until you receive the judgment or settlement you deserve.