Understanding the Dangers of Road Rage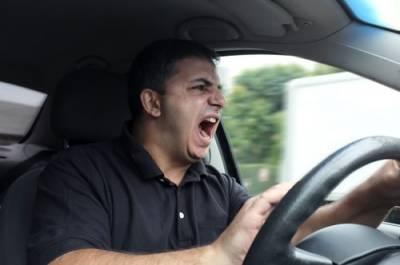 Picture it: you have just gotten off of work, you are on your way home and you have found yourself in the middle of rush hour. Traffic is moving at a snail's pace, but as you are moving up a few feet, another driver from the lane over decides to cut you off and jump in front of you. You are probably not too happy about this and depending on the day you have had, this may be the tipping point. The anger you would be feeling is not uncommon--according to the AAA Foundation for Traffic Safety, nearly 80 percent of drivers have expressed significant anger or aggression behind the wheel at least once. Road rage is dangerous and can lead to serious car accidents, which is why it is important to understand how to handle road rage if you come across an aggressive driver.
What Is Road Rage?
The Department of Motor Vehicles (DMV) defines road rage as violent or aggressive behavior that is a result of a driver's uncontrolled anger toward another driver. Often, the anger that is felt by those who have road rage is not necessarily toward the other driver, but is a projection of anger about something else, such as a long day at work. Examples of road rage include:
Hitting another person's vehicle with your car;
Running another driver off the road;
Yelling at another driver;
Pulling over to engage in a confrontation;
Using a weapon against another driver; and
Honking or making angry gestures to another driver.
What to Do If You Encounter an Aggressive Driver
It is important to understand that your top priority is keeping yourself safe. You should never engage in aggressive behavior as the result of another driver's, or retaliate against them. If you meet an aggressive driver on the road, you should:
Keep your distance: If the other driver is trying to pass you, let them pass. If necessary, slow down or change lanes to put some distance in between you and the other driver.
Make note of the driver and vehicle: If you can, try to remember a description of the vehicle and the license plate number. If the driver is acting erratically enough that you believe he is a danger to others, consider calling 911 to report the details of the vehicle and the driver so the police may check up on the situation.
Ignore the Driver: If another driver is trying to get your attention by making lewd gestures or by yelling at you, you should not engage in the situation. Any response that you give could escalate the situation further and cause more harm than good.
Contact a Wheaton Car Accident Lawyer
Road rage is a significant problem and can cause serious accidents if situations escalate. Getting into an accident because of someone engaging in aggressive driving can cause you great harm, especially if you suffer a physical injury because of it. If this is the case, you should contact a skilled DuPage County car accident attorney. Contact the Law Offices of David W. Clark, P.C. to discuss your case and deserved compensation. Call the office at 630-665-5678 to set up a consultation.
Sources:
https://www.dmv.org/how-to-guides/road-rage.php
https://www.iii.org/article/road-rage-and-auto-insurance
https://newsroom.aaa.com/2016/07/nearly-80-percent-of-drivers-express-significant-anger-aggression-or-road-rage/
WE DON'T GET PAID UNTIL YOU DO!
Free Initial Consultation
630-665-5678
Our attorneys aggressively pursue every avenue to ensure that you are properly compensated for your pain and suffering, medical costs, or lost wages as soon as possible. You pay nothing until you receive the judgment or settlement you deserve.