Self-Driving Cars and Accident Liability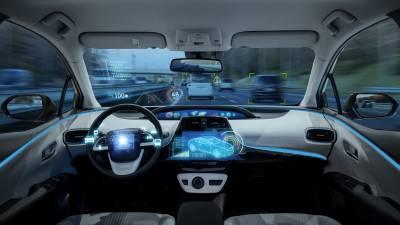 As technological advances are made at increasingly higher rates, manufactures in a number of industries are racing to implement those advances to enhance the user experience of their products. Automobile makers are no exception, as the promise of self-driving cars appearing on roadways not only intrigues the public but has raised questions over matters of fault and liability stemming from injuries suffered in traffic accidents involving self-driving cars.
At This Point … More Questions Than Answers
While the roads are filled with vehicles that include a variety of semi-autonomous features such as parking assistance, blind spot detection and automatic braking, the vehicle that is fully self-driving has yet to hit the streets. As manufacturers work to introduce the self-driving car to the public, questions from drivers, law enforcement agencies and insurance groups relative to accidents and liability swirl.
Will those who own autonomous (self-driving) cars, need to obtain a special license?
Will self-driving cars need special license plates or be marked in some other way?
Who would receive a citation in the event an accident takes place while the car is in autonomous driving mode?
If a self-driving car is involved in a crash, who is at fault?
Will insurance rates and coverages vary for policies purchased on self-driving vehicles?
Does crash-avoidance technology reduce a vehicle owner's liability in the event of an accident?
While self-driving cars are expected to reduce the total number of accidents that occur by limiting human error, some believe that liability for accidents will shift from driver to vehicle. In fact, the release of a recent study on the topic indicated that vehicle manufacturer liability is likely to increase and vehicle owner liability is expected to decrease.
Manufacturers and lawmakers must also wrestle with the issue of cybersecurity, and how incidents of hacking into phones and other databases could present a problem when it comes to the safety and security of the electronic systems on board a self-driving car.
Protect Yourself with an Experienced Bloomingdale Car Accident Injury Lawyer
If you are hurt in a car accident, whether you are a driver or passenger, it is important to ensure the injuries and medical bills that come with them do not cause you and your family financial difficulty. You should also make plans to protect yourself from others who might try to pursue compensation from you. When you contact a seasoned DuPage County car accident attorney from the Law Offices of David W. Clark, P.C. by calling 630-665-5678, you can be confident that all your questions will be answered and the advice you receive is based on years of legal knowledge and experience.
Sources:
http://www.chicagotribune.com/classified/automotive/sc-motormouth-autos-0216-20170213-column.html
https://www.usatoday.com/story/money/cars/2017/04/03/tesla-mishap-raises-issues-self-driving-liability/99880620/
https://www.nbcchicago.com/investigations/Illinois-Grapples-With-Accelerated-Approach-of-Driverless-Cars-421953693.html
WE DON'T GET PAID UNTIL YOU DO!
Free Initial Consultation
630-665-5678
Our attorneys aggressively pursue every avenue to ensure that you are properly compensated for your pain and suffering, medical costs, or lost wages as soon as possible. You pay nothing until you receive the judgment or settlement you deserve.