Who Is Liable for a Back Injury Suffered in an Illinois Car Accident?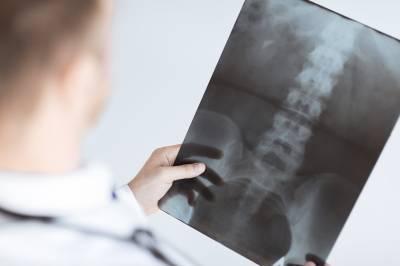 Many people take their physical health for granted until one day when it is unexpectedly taken away from them. This can occur after being involved in an automobile accident. The back is one of the most complex parts of the human body. It encompasses the top of the buttocks to the back of the neck and the shoulders. The main part of the back is the vertebral column, which holds the spinal cord in its spinal canal. Any time a person's back is exposed to blunt force trauma or severe impact such as in a car crash, there is the potential for paralysis. In some cases, a victim may require assistance, extensive rehab, or a wheelchair for the rest of his or her life. That is why it is especially important to hold the negligent party responsible for a back injury accountable. In many cases, this is a negligent motorist.
Lasting Consequences of a Back Injury
Symptoms of a back injury may seem minor at first, with just a dull ache or pain. However, significant damage to the spine can also result in devastating consequences, often requiring surgery or substantial rehabilitation to regain even a small amount of mobility.
Below are a few of the conditions a victim of a back injury may experience:
Temporary or permanent paralysis
Loss of range of motion or mobility
Chronic pain
Nerve damage
Herniated disc
Whiplash
Liability for Negligent Actions
Although there are various ways in which someone can hurt their back, car crashes are some of the most common. The sheer impact of colliding with another vehicle may cause passengers to hit the dashboard, a window in the car, or even be ejected from it.
In many scenarios, the reckless behavior of another driver can cause a collision. Impaired driving or exceeding the posted speed limit are examples of negligence. Some of the most common actions that may be considered negligent when someone is behind the wheel of an automobile include:
Drunk driving
Distracted driving
Speeding
Drowsy driving
Faulty vehicle parts/equipment
Driving under the influence (DUI) of drugs or alcohol limits a motorist's reaction time, reduces hand/eye/foot coordination and inhibits the ability to make rational decisions. Similarly, distracted or drowsy driving takes a driver's attention off the road, and speeding can lead them to lose control of their vehicle.
In addition, a driver is responsible for routine maintenance on his or her vehicle, which can help avoid accidents caused by a tire blowout or engine failure. In some cases, defective car parts may have been the result of an auto manufacturer's negligence for not enforcing proper quality control before the piece of equipment was installed on the vehicle.
Contact a Bloomingdale Personal Injury Lawyer
A back injury can be the result of many different types of accidents. If you or your loved one has suffered due to the negligent actions of another party, you may be entitled to financial compensation. An accomplished DuPage County car accident attorney knows how important it is to seek damages in order to cover your medical bills and lost wages. At the law offices of David W. Clark, P.C., we have over 20 years of experience handling all types of personal injury matters. No case is too small or too big in regard to determining liability for your pain and suffering. To schedule your free consultation, call us today at 630-665-5678.
Source:
http://www.ilga.gov/legislation/ilcs/fulltext.asp?DocName=073500050K2-2301
WE DON'T GET PAID UNTIL YOU DO!
Free Initial Consultation
630-665-5678
Our attorneys aggressively pursue every avenue to ensure that you are properly compensated for your pain and suffering, medical costs, or lost wages as soon as possible. You pay nothing until you receive the judgment or settlement you deserve.