How Does a Pre-Existing Medical Condition Affect a Car Accident Injury Claim?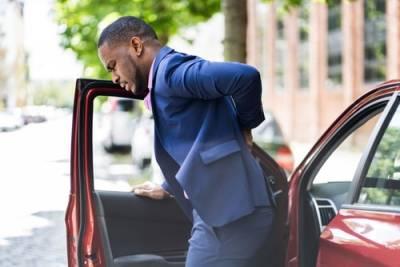 Car crashes subject occupants' bodies to strong forces. Even a low-speed car crash can lead to broken bones, traumatic brain injuries, spine injuries, and other serious injuries. A personal injury claim is one way to pursue financial compensation for damages caused in a collision. Through a personal injury claim, you may be able to recover monetary compensation for your medical bills, lost wages caused by missed work, and more. However, to successfully recover compensation, you must demonstrate that the car crash caused your injuries. This can be especially difficult to accomplish when a car accident victim has medical issues that predate the collision.
Whether you have a bad back, an old knee injury, or another medical concern, you may have questions about how pre-existing medical concerns can impact your car accident injury claim.
Car Crashes Can Aggravate Existing Medical Problems
A car accident can place unnatural forces on our bodies that cause significant damage. Sometimes, this causes existing medical issues to be much worse. Back pain that used to be a minor inconvenience may be debilitating after a collision. Aggravation of a pre-existing health issue or injury in a car accident can leave a car accident victim unable to work, take care of their house, or fulfill other responsibilities. Many accident victims are left suffering in pain and unsure of their rights.
Seeking Compensation After a Car Crash
Having pre-existing health issues before a car crash does not prohibit you from recovering compensation. However, it can make it much harder to bring a successful claim. Car insurance companies are interested in the bottom line. Many insurers use pre-existing injuries as a reason to deny compensation or extend an unreasonably low settlement offer.
If you or a loved one were involved in a car wreck that aggravated a pre-existing medical condition, you need an attorney who will help you gather evidence of the wreck's effect on your health. A skilled attorney may utilize medical records, evidence from the accident scene, and testimony from medical experts to build a case for compensation. An experienced lawyer can also represent you during communications and negotiations with the insurance company and fight for a satisfactory settlement. If needed, your lawyer can also file a personal injury lawsuit and fight for compensation through the court.
Contact a Bloomingdale Personal Injury Attorney
If a car crash caused you to suffer new or worsened injuries, contact skilled Wheaton car accident injury lawyer David W. Clark. Call the Law Offices of David W. Clark, P.C. at 630-665-5678 for a free, confidential consultation today.
Source:
https://www.illinoiscourts.gov/courts/circuit-court/illinois-pattern-jury-instructions-civil/
WE DON'T GET PAID UNTIL YOU DO!
Free Initial Consultation
630-665-5678
Our attorneys aggressively pursue every avenue to ensure that you are properly compensated for your pain and suffering, medical costs, or lost wages as soon as possible. You pay nothing until you receive the judgment or settlement you deserve.