What Is Your Recourse If Injured in an Automobile Accident?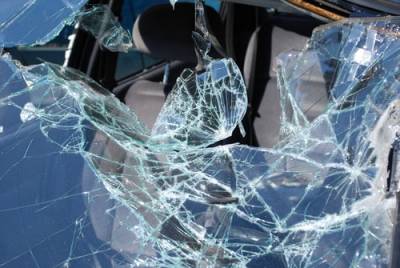 It has been reported that, despite laws designed to help keep drivers focused on the road, the rate of auto accidents occurring in Illinois continues to increase. If you are injured in a car accident the pain suffered can have lasting results. However, the law provides a variety of options one can pursue to help offset the various expenses that accompany most automobile accident injuries.
Your Options
If you or someone close to you is injured, whether as a pedestrian, driver or passenger, it is important to know the various avenues to consider when seeking monetary relief to help pay for medical bills or cover loss of income.
Insurance Claims - Illinois law requires all drivers to maintain pre-determined levels of automobile insurance. The amount you may be entitled to can depend on the severity of the injury. Additional funds to cover loss of income may be due you, depending on your situation. The source of compensation may include both your insurance and that of the other driver.
Civil Lawsuits - With the help of an experienced attorney, one may also file a civil lawsuit to collect compensation from the at-fault driver.
Product Liability - If it is determined that the cause of the accident was due to a faulty or malfunctioning auto component, you may pursue compensation from the manufacturer.
What If Someone Comes after You?
Other injured parties could attempt to seek monetary relief from you for their pain and suffering. In addition to retaining an experienced automobile injury lawyer, a good way to help protect yourself from claims filed against you is adequate liability coverage.
Bodily Injury Liability Insurance provides you with financial protection in the event of an accident that injures another person. It can help pay for such things as funeral costs, medical expenses, long-term nursing care, loss of income and, pain and suffering.
A conversation with your auto insurance provider also gives you additional insight to other coverages that will shield you from claims.
Seek the Services of a Knowledgeable Bloomingdale Car Accident Injury Lawyer
The injuries suffered from a car accident can result in painful and lasting conditions that prevent you from enjoying life. When you are involved in an auto collision is it critical to contact an experienced Bloomingdale car accident injury lawyer to understand the options available for seeking relief and compensation for your injuries. The Law Offices of David W. Clark, P.C. can be reached at 630-665-5678. Contact our firm to schedule your initial consultation, and start getting answers to all your questions.
Sources:
http://theurbantwist.com/2017/08/30/options-available-car-accident-victims/
http://www.dmv.org/insurance/bodily-injury-and-property-damage-liability-coverage.php
WE DON'T GET PAID UNTIL YOU DO!
Free Initial Consultation
630-665-5678
Our attorneys aggressively pursue every avenue to ensure that you are properly compensated for your pain and suffering, medical costs, or lost wages as soon as possible. You pay nothing until you receive the judgment or settlement you deserve.