How Can Oversized Cargo Loads Lead to a Truck Accident in Illinois?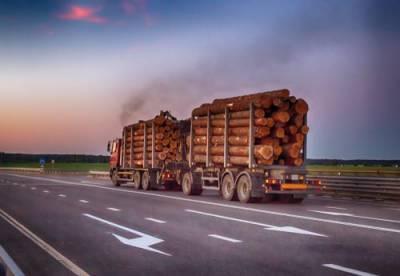 Truck drivers spend the majority of their working hours traveling on America's highways. In many cases, truckers are also responsible for loading and unloading the cargo they are hauling. In certain situations, a trucking company may try to fit the maximum amount of goods on a semi-truck, even if it means the truck will be over the weight limit. However, oversized loads can increase the chances of a truck accident for various reasons. This puts the truck driver as well as other motorists on the road in danger of serious injuries. According to the National Highway Traffic Safety Administration (NHTSA), 72 percent of people killed in large-truck crashes were passengers of other vehicles in 2017. Truck drivers or their employers can be held liable for causing a collision if the truck is overloaded.
Increased Truck Crash Risk
Large trucks can weigh up to 80,000 pounds, much more than their automobile counterparts. Therefore, 18-wheelers and commercial trucks that collide with smaller motor vehicles, such as cars and motorcycles, have the potential to cause catastrophic injuries.
Truck crashes often take place when a truck has to make a sharp turn, like on/off ramps or intersections. Massive loads can cause rollover accidents since truckers may fail to distribute the weight evenly in the cargo bed. A few of the ways an overpacked or oversized truckload can increase the likelihood of an accident include the following:
Height clearance: Open-bed trucks that have goods piled too high can hit bridges or overpasses, causing products to fly off the truck and strike other vehicles in the areas. If a driver does not properly assess the height of his or her truck's load, adhere to clearance warnings, or take an appropriate route, the truck's load can dislodge or become stuck if it collides with an obstacle such as a bridge.
Over the weight limit: Overweight trucks run the risk of toppling over, especially when turning or merging into a lane. In other cases, cargo that is too heavy can cause a tire blowout, which may result in the truck driver losing control and swerving into nearby traffic. An overweight truck will proceed down a hill much faster than if it was within the acceptable weight limit. Loads that are not properly distributed can put pressure on a single axle, causing the truck to become off-balance.
Increased stopping distance: Based on the law of physics, the more mass that is added to a vehicle, the more force that is required to stop it. Trucks traveling at 65 mph can take up to the length of two football fields to come to a complete stop. If you factor in additional weight, the distance needed for stopping will be even longer.
Jackknifing: When a truck comes to a sudden stop, a heavy trailer can continue moving forward, causing the truck's cab and trailer to fold together at a sharp angle. This is known as "jackknifing," and it typically causes a driver to lose control of the truck.
Contact a Bloomingdale Personal Injury Lawyer
Being involved in a collision with a semi-truck can result in devastating injuries and even lead to wrongful death. In some cases, heavy or unsecured cargo may have caused the accident. The Law Offices of David W. Clark, P.C. have more than 20 years of experience helping personal injury victims seek compensation for vehicle damages, lost wages, and medical bills. Our competent DuPage County truck accident attorneys know the importance of establishing liability for your pain and suffering. To schedule your free consultation, call our office today at 630-665-5678.
Sources:
https://crashstats.nhtsa.dot.gov/Api/Public/ViewPublication/812663
https://www.fmcsa.dot.gov/ourroads/long-stopping-distances
WE DON'T GET PAID UNTIL YOU DO!
Free Initial Consultation
630-665-5678
Our attorneys aggressively pursue every avenue to ensure that you are properly compensated for your pain and suffering, medical costs, or lost wages as soon as possible. You pay nothing until you receive the judgment or settlement you deserve.