Smartphones and Other Driving Distractions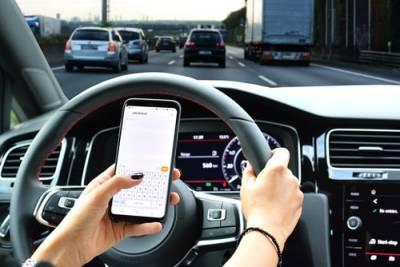 National Distracted Driving Awareness Month is taking place this month. Every car crash resulting from distracted driving could have been prevented if the driver had given their full attention to the road. Despite this, distracted driving continues to be a significant cause of car crashes and resulting injuries. In 2013, a US Department of Transportation study found that distracted driving was related to 10 percent of all crashes resulting in death and 18 percent of crashes resulting in injury.
Types of Distractions
Distracted driving can include any type of mental, physical, or visual task that takes a person's concentration away from the road. Common distractions include:
Using a cell phone;
Using electronic devices such as a GPS or radio;
Checking directions or reading signs;
Speaking with passengers;
Eating or drinking;
Daydreaming; and
Smoking.
It is recommended that a driver waits until they have reached their destination or pull over to a safe location if they must do a task such as texting or checking a map.
Cell Phones and Illinois Law
A 2014 study by the National Safety Council found that cell phone use was a factor in over 25 percent of car accidents. One step that Illinois has taken to reduce distracted driving is making it illegal to drive with a phone in hand. A driver who is found using a cell phone that is not hands-free can be charged with a fine from $75 to $150, depending upon their number of offenses.
The penalties for a driver who causes injury or death to another person as a result of using a cell phone while driving are much greater. The driver can be charged with a misdemeanor, fined up to $2,500, and receive up to one year in jail. The case can also be prosecuted as a felony, resulting in fines up to $25,000 and up to three years in jail.
Legal Support and Compensation for Your Injuries
Distracted driving is dangerous driving. If you or a loved one are involved in a crash resulting from another driver's inattention, you will want to be fairly compensated for the injuries suffered. Your amount of compensation may vary depending upon on the severity of the injury and the level of recklessness of the driver. Contact our Bloomingdale car accident attorney at 630-665-5678 to schedule a free consultation and learn more information.
Sources:
http://www.nsc.org/learn/NSC-Initiatives/Pages/distracted-driving-awareness-month.aspx
https://www.dmv.org/
http://www.villageofbloomingdale.org/149/Driving-Safely-in-Traffic
http://abc7chicago.com/archive/9367514/
https://crashstats.nhtsa.dot.gov/Api/Public/ViewPublication/812132
WE DON'T GET PAID UNTIL YOU DO!
Free Initial Consultation
630-665-5678
Our attorneys aggressively pursue every avenue to ensure that you are properly compensated for your pain and suffering, medical costs, or lost wages as soon as possible. You pay nothing until you receive the judgment or settlement you deserve.