How Can Improper Vehicle Maintenance Cause a Car Accident?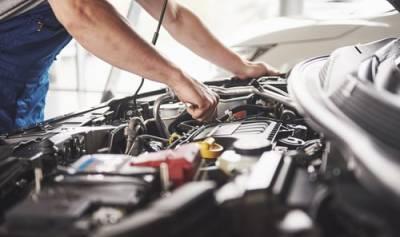 Anyone who watches the news knows that our nation's roadways can be dangerous. Statistics show that approximately 2 million people are injured in car accidents every year in the United States. There can be many causes for a vehicle crash, including inclement weather, negligent drivers, and poor road conditions. However, improper or incomplete maintenance on automobiles can also contribute to causing accidents. In some cases, an auto repair shop or the dealership may put in a faulty part from the manufacturer. In other situations, an untrained employee may not install a piece of equipment properly, putting a driver at risk for significant injury. Still more scenarios involve negligent drivers who disregard notices to replace recalled parts or do not properly maintain their cars.
Routine Service Affects Road Safety
It is important for vehicle owners to inspect their cars and perform regular maintenance, or they may be held responsible for collisions that are caused by failure to keep their vehicle in safe and proper working order. For example, a tire that does not have enough tread can cause a driver to slide on ice or snow and hit another vehicle or a pedestrian. A tire blowout can lead to a motorist losing control and sending his or her car careening into oncoming traffic.
A few common examples of issues that can cause a car to malfunction:
Inadequate tire pressure
Worn brake pads/rotors
Past-due oil change
Engine failure
Depleted tire tread
Leaking or low brake or steering fluid
Faulty/defective parts
Rust and corrosion
Burnt-out headlights or taillights
Checking to make sure all vehicle lights are illuminated before driving at night is essential for a driver to be able to see. If brake lights are not working, it could be a danger to other motorists since another driver may not realize a vehicle is stopped and could slam into the back of the car. Dirty headlights also pose a problem since that significantly limits visibility.
Manufacturer Defects
In some cases, a defect in an auto part can cause the engine or brakes to fail, which can lead to a driver not being able to stop in time, thus hitting another vehicle or even a pedestrian. Automobile manufacturers may be held liable for injuries sustained due to a faulty piece of equipment. Defective seat belts or airbags can fail to protect occupants who are involved in a crash. A driver or passenger may hit the windshield or even be thrown from the vehicle, suffering serious or possibly fatal injuries.
Contact a DuPage County Personal Injury Lawyer
Automobile accidents can result in injuries to passengers that range from minor to severe. If you or your loved one was injured in a vehicle collision, you may be entitled to compensation if it was caused by another motorist's actions or inactions. That is why it is critical that you consult with an accomplished Bloomingdale car accident attorney. The experienced Law Offices of David W. Clark, P.C. know how to examine the circumstances of your crash to determine liability. Call us today at 630-665-5678 to schedule a free and confidential consultation to discuss your case.
Sources:
https://www.cyberdriveillinois.com/publications/pdf_publications/cc_pub4.pdf
http://www.ilga.gov/legislation/ilcs/ilcs3.asp?ActID=2375&ChapterID=67
https://fox13now.com/2018/08/09/how-poor-car-maintenance-can-cause-and-accident/
WE DON'T GET PAID UNTIL YOU DO!
Free Initial Consultation
630-665-5678
Our attorneys aggressively pursue every avenue to ensure that you are properly compensated for your pain and suffering, medical costs, or lost wages as soon as possible. You pay nothing until you receive the judgment or settlement you deserve.