Are Pedestrian Accidents More Common During the Winter?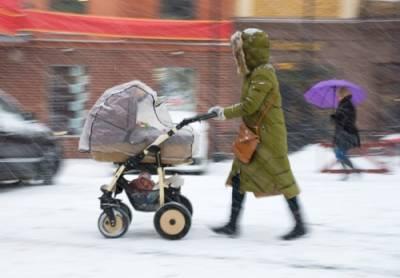 This year has been like no other due to the global pandemic of COVID-19. With many restrictions issued to prevent the spread of the contagious virus, people may be struggling financially and emotionally. Certain non-essential businesses have been temporarily closed, while many employees have been allowed to work from home the past eight months. Although the holidays are upon us, health officials are urging folks to stay home or practice social distancing if they do venture out. For those who are feeling cooped up, going for a walk has become a popular pastime.
In the winter months, daylight hours are shorter, so it gets dark much earlier in the day compared to summertime. Combined with motorists who may get behind the wheel after a few too many drinks while celebrating the holidays, the likelihood of cars hitting individuals who are out walking is increased. If you or your loved one was struck as a pedestrian, you may be entitled to compensation if a negligent driver is at fault for your injuries.
Catastrophic Injuries
The sheer nature of a vehicle hitting a person while walking can be devastating. This is partly due to the force of the impact and the fact that a pedestrian does not have any protection compared to passengers in a car. In some cases, a person who is struck by an automobile can sustain life-altering injuries, including paralysis or brain damage, which can impact the rest of their life.
The most common injuries suffered in a pedestrian accident include:
Head trauma (concussion, whiplash, TBI)
Broken bones
Skin abrasions
Internal bleeding
Spinal cord damage
Nocturnal Influences
While there are certain risks walking on or near a street during daylight hours, these risks increase exponentially once the sun sets. Although it may be difficult for drivers to see pedestrians at night, all motorists have a responsibility to be alert at crosswalks and obey Illinois traffic laws, such as traveling at the posted speed limit and driving sober.
The following are a few examples of the typical causes of a pedestrian collision in the evening hours:
Drunk driving: Statistics show that over half of all accidents involving a drunk driver occur between the hours of midnight and 3am.
Reduced visibility: Poor or dim street lighting, inclement weather conditions, and inadequate headlights can all lead to a driver's vision being impaired at night.
Bad weather: Blowing snow, sleet, and rain can all limit how far a driver can see, which may impair his or her ability to operate a vehicle safely.
Reaction time: A driver's depth perception can be compromised at night, which significantly reduces his or her reaction time.
Contact a DuPage County Personal Injury Lawyer
Although pedestrian accidents can occur at any time, there is an increased chance of someone getting hit during the winter months. In many of these cases, a negligent driver may be at fault for causing a pedestrian to be seriously hurt. At The Law Offices of David W. Clark, P.C., we have more than 20 years of experience representing clients in all types of personal injury cases. A highly skilled Wheaton pedestrian accident attorney can help you pursue compensation for injuries, lost income, as well as your pain and suffering. Call us today at 630-665-5678 to arrange your free consultation.
Source:
https://www.ilga.gov/legislation/ilcs/fulltext.asp?DocName=062500050K11-401
WE DON'T GET PAID UNTIL YOU DO!
Free Initial Consultation
630-665-5678
Our attorneys aggressively pursue every avenue to ensure that you are properly compensated for your pain and suffering, medical costs, or lost wages as soon as possible. You pay nothing until you receive the judgment or settlement you deserve.