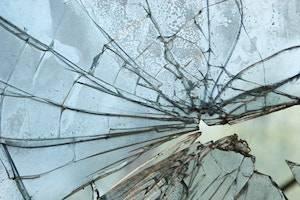 Truck accidents can cause severe damage to other cars and motorists given the size of 18-wheelers. Trucks are more susceptible to accidents when trucking regulations are not followed.
If you are a driver sharing the road with big trucks, it is important to understand why truck accidents occur. If you were in a truck accident and believe that someone else is at fault, it is important to contact an attorney who handles truck accident cases.
About the Study on Truck Accidents
The National Highway Traffic Safety Administration (NHTSA) looked at accidents involving large trucks over the course of 33 months. The NHTSA estimates that there were about 120,000 crashes resulting in fatalities and involving at least one 18-wheeler. The NHTSA also estimates that 141,000 trucks were involved in those accidents.
Most of the accidents caused by the trucks reviewed in the study fit into three categories of accidents:
Running out of the lane of travel;
Loss of control; and
Rear-ending.
Results of Truck Accident Study
The study concluded that accidents where the truck driver was at fault were caused by:
Decision (38 percent). This category includes accidents caused by a truck going too fast or following other cars too closely. It also includes wrongly estimating the speed of other vehicles.

Recognition (23 percent). This category includes accidents caused by an inattentive or distracted driver.

Non-performance (12 percent). This category includes accidents caused by drivers who fell asleep or were disabled by a medical emergency like a seizure or heart attack.

Performance (9 percent). This category includes accidents caused by a driver who overcompensated in steering or poorly controlled the truck.
Additionally, the study identified the following top 10 factors that were present in accidents. The factors are listed in descending order:
Brake issues;
Traffic congestion;
Prescription drug abuse;
Driving too fast for conditions;
Roadway unfamiliarity;
Roadway problems;
Driving through a required stop such as at a traffic light or crosswalk;
Over-the-counter drug abuse;
Inadequate surveillance; and
Fatigue.
Contact a Wheaton, IL Truck Accident Lawyer
Truck accidents often produce serious bodily injury. Also, because a truck is involved, there could be multiple parties and insurers who are responsible for your injuries. Failure to settle or file a suit against all liable parties could be a costly mistake.
A skilled truck accident attorney knows how to avoid these mistakes and maximize your recovery. Call the qualified DuPage County semi truck collision attorney at the Law Offices of David W. Clark, P.C. at 630-665-5678 for a free initial consultation.
Source:
https://www.fmcsa.dot.gov/safety/research-and-analysis/large-truck-crash-causation-study-analysis-brief
WE DON'T GET PAID UNTIL YOU DO!
Free Initial Consultation
630-665-5678
Our attorneys aggressively pursue every avenue to ensure that you are properly compensated for your pain and suffering, medical costs, or lost wages as soon as possible. You pay nothing until you receive the judgment or settlement you deserve.