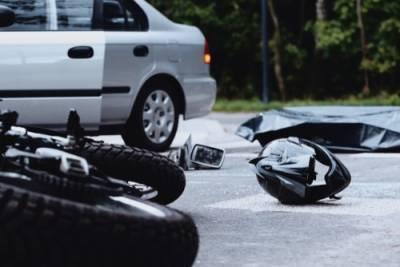 The weather is getting warmer and that means that motorcycle enthusiasts are waking their bikes from their winter hibernation. May is Motorcycle Safety Awareness Month and is desperately needed in Illinois. According to the Chicago Tribune, nationwide motorcycle accident deaths have dropped 5.6 percent since last year, while the rate of motorcycle accident deaths has continued to increase in Illinois, with 162 in 2017.
What Drivers Should Know about Motorcyclists
A Brotherhood Aimed Toward Education (ABATE) of Illinois is an organization that supports the education of all motorists to reduce the number of traffic accidents involving motorcycles. In response to Motorcycle Awareness Month, ABATE has the following facts for drivers to consider when they encounter a motorcycle on the road:
Motorcyclists often slow by downshifting or rolling off the throttle, which does not activate the brake light. Always allow for more following distance.
Turn signals on a motorcycle are not self-canceling and some riders may forget to turn them off
Because of its small size, motorcycles can appear to be moving faster or looks farther away than it actually is
When a motorcycle is carrying a passenger, balance is more difficult, stopping distance is increased and maneuverability is reduced
Because motorcycles are smaller than other vehicles, they can be difficult to see. Motorists should be sure to double check their blind spots when turning or merging.
Motorcyclists can be more sensitive to changes on the road and can move more quickly than other vehicles, so drivers should make sure they have proper time to react.
As always, all drivers on the road should use turn signals to help communicate their intentions.
Any turns can be dangerous, but drivers are often unaware of their blind spots when turning left. Taking extra caution when making a left turn can help reduce motorcycle accidents.
Motorcyclist Safety Tips
The Illinois State Police provides tips on how motorcyclists can stay safe on the roads, including:
Get to know your motorcycle. The best place to do this is in the garage, not on the road;
Check your motorcycle before you drive. A properly running motorcycle will handle better, increase fuel mileage and might even prevent a crash;
Ride like you are invisible. Never make a movement based on the assumption another driver will see you or because you have the right of way;
Always consider your relative position to others. You should always try to stay in the position that is most visible to other vehicles, usually the left side of the lane; and
Be visible and communicate intentions. You should wear bright or reflective clothing and ride in the best lane position to be seen. It is also important to use the proper signals, headlights, running lights, and brake lights.
Contact a Bloomingdale Motorcycle Accident Attorney
May might be Motorcycle Awareness Month, but motorcycle accidents can happen all year. If you have been injured in a vehicle accident involving a motorcycle, the Law Offices of David W. Clark, P.C. can help you receive compensation for the damages you have suffered. Contact a skilled Illinois vehicle accident attorney today at 630-665-5678 to schedule a free consultation.
Sources:
http://www.abate-il.org/pr/Motorcycle%20Safety%20and%20Awareness.pdf
http://www.isp.state.il.us/traffic/motorcyclesafety.cfm
WE DON'T GET PAID UNTIL YOU DO!
Free Initial Consultation
630-665-5678
Our attorneys aggressively pursue every avenue to ensure that you are properly compensated for your pain and suffering, medical costs, or lost wages as soon as possible. You pay nothing until you receive the judgment or settlement you deserve.