How Many Traffic Accidents Happen Each Day in Illinois?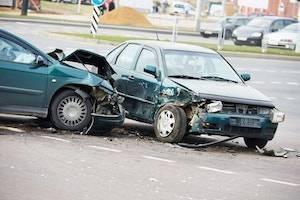 In Illinois, there are 811 reported traffic crashes per day, according to the most recent data from 2014. By looking at the statistics from the Illinois Department of Transportation, drivers can tell what situations on roads are most dangerous.
If you have been seriously injured in a traffic accident on Illinois roads, speaking to an attorney who has experience in handling car accident cases is the first step you can take to be sure your medical bills and other injuries will be compensated to the full extent of the law.
More on Illinois Traffic Accidents
In 2014, 296,049 crashes were reported in Illinois. Of those, 20.6 percent involved some bodily injury. Crashes involving serious bodily injury account for 15 percent of the injury accidents. This class of injury includes those which prevent the victim from walking or driving such as severe lacerations, broken limbs, abdominal trauma, and skull or chest wounds.
Less than 1 percent of the crashes in 2014 were fatal crashes. The Department of Transportation tallied 845 accidents in which at least one person died. In total, 924 people died because of car accidents in 2014 in Illinois.
Risk Factors
In reviewing the Department of Transportation data, certain modes of transportation are riskier than others. For example:
While crashes involving motorcycles are only 1.2 percent of the overall number of accidents in Illinois, motorcycle accidents are 13.7 percent of fatal accidents.
Accidents involving 18-wheelers account for 3.9 percent of all wrecks in Illinois, yet they account for 10.2 percent of fatal accidents.
Speeding is a Substantial Contributing Factor
The state attributes speed as a cause to about a third of all reported accidents. Speed is also a factor in 34.9 percent of fatal accidents and 37.4 percent of accidents where there is injury.
Contact a Wheaton, IL Car Accident Lawyer
Being hit by an at-fault driver means that you should be fully be compensated. The truth is that many people who have been injured do not understand the full value of their case or rush to agree to a settlement before the extent of their injuries are known. Other times, a victim may need help proving that he or she was not at fault.
This is where an attorney can help. Call the experienced DuPage County traffic accident attorney at the Law Offices of David W. Clark, P.C. at 630-665-5678 to get your free consultation.
Source:
http://www.idot.illinois.gov/Assets/uploads/files/Transportation-System/Resources/Safety/Crash-Reports/crash-facts/2014%20CF.pdf
WE DON'T GET PAID UNTIL YOU DO!
Free Initial Consultation
630-665-5678
Our attorneys aggressively pursue every avenue to ensure that you are properly compensated for your pain and suffering, medical costs, or lost wages as soon as possible. You pay nothing until you receive the judgment or settlement you deserve.