Can Whiplash from a Rear-End Collision Have Lasting Effects?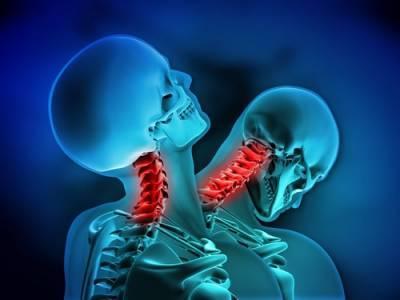 Many rear-end collisions are minor fender-benders that result in little to no vehicle damage and minor, if any, personal injury. However, some back-end accidents are much more severe. In many cases, the sudden, rapid, back-and-forth jolting of the neck during impact causes whiplash. When that occurs, tendons, bones, and muscles of the neck are put under extreme stress, resulting in multiple symptoms that can have lasting, long-term effects. If you are involved in a rear-end collision, you should contact a personal injury lawyer to understand your options for compensation. Note: If you are seriously hurt and need immediate medical assistance, always call 9-1-1 first.
Recognizing the Symptoms of Whiplash
When a rear-end vehicle collision occurs, whiplash symptoms can be intense and immediate. However, in some cases, the severity of symptoms is not immediately felt. Instead, they intensify over the course of hours or days. Frequently, those drivers or passengers rear-ended in a collision decline medical treatment at the scene, but later begin experiencing the full effects of whiplash.
Common symptoms of whiplash include:
Neck, shoulder, jaw, or arm pain
Stiffness of the neck, shoulder, and back
Lack of mobility in neck and back
Headaches
Dizziness
Ringing in the ears
Numbness or tingling in the arms
Blurred vision
The seriousness of whiplash can vary based on numerous factors, including the age of the affected person, a previous history of neck or back injuries, and the severity and type of impact from the crash. Since whiplash can be unpredictable and can have lasting effects, it's always advised to seek medical attention as soon as possible following an accident.
Who Is at Fault for Whiplash Injuries?
Under Illinois law, there is a legal presumption that the driver of the vehicle rear-ending another vehicle is, in most cases, the one at fault. The primary cause of rear-end collisions is following too close for conditions, commonly known as tailgating. A reason for tailgating could be if the driver is distracted from looking at his or her phone and not paying attention to the vehicles in front of him or her. A drunk driver also does not have the ability to stop as fast if the vehicle directly ahead suddenly stops.
As a result of that negligence, the tailgater is legally responsible for the other vehicle's damages as well as the driver's and passengers' injuries. Therefore, if whiplash results from a rear-end collision, it is possible to receive compensation for medical expenses, loss of wages, travel expenses, and potential future loss of earnings. Some accident victims might be unable to return to their profession if they lose range of motion in their neck, arms, or hands and can no longer perform the required tasks of their jobs. Other damages that could be awarded include compensation for non-financial factors like pain and suffering, depression, or missing out on the daily activities of life.
Contact a DuPage County Personal Injury Lawyer
According to the National Highway Traffic Safety Administration (NHTSA), rear-end collisions are the most common type of car accident, accounting for an estimated 29 to 40 percent of all collisions. If you are the victim of a rear-end collision and experience whiplash-like symptoms, seek immediate medical care. Then, contact an experienced Wheaton car accident lawyer at The Law Offices of David W. Clark, P.C. to get the appropriate legal help and advice. Whiplash from rear-end collisions can have lasting effects in both physical and financial ways, but you do have options. Call 630-665-5678 for a free initial consultation.
Sources:
https://www.nhtsa.gov/
https://www.mayoclinic.org/diseases-conditions/whiplash/symptoms-causes/syc-20378921
WE DON'T GET PAID UNTIL YOU DO!
Free Initial Consultation
630-665-5678
Our attorneys aggressively pursue every avenue to ensure that you are properly compensated for your pain and suffering, medical costs, or lost wages as soon as possible. You pay nothing until you receive the judgment or settlement you deserve.