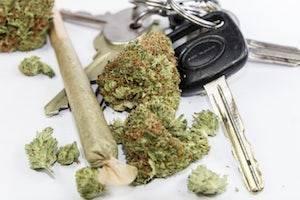 Two studies have reviewed motor vehicle accident data for states that have legalized recreational marijuana. The findings? One study determined that there was an increase in accidents while the other found no increase.
One study found a 3 percent higher rate of car accidents than would have been anticipated without legalization in states which had legalized marijuana when compared to neighboring states that had not legalized the drug. While this is a small increase, it is significant, according to the Insurance Institute for Highway Safety.
The other study found no increase in motor vehicle accident fatalities in Colorado and Washington compared to similar states.
The differences in outcomes are accounted for several ways. First, the second study looked at deaths in car accidents while the other study looked at insurance claims. Also, the first study compared rates of states that had legalized marijuana with nearby states. The second study looked at states that had similar roadway and traffic characteristics.
Such outcomes highlight the need for continued studies in this area.
What Will Happen If You Are in an Accident with an Intoxicated Driver
Being hit by a driver who is under the influence of alcohol or drugs means that you should not have to pay for your medical bills. Additionally, you should be compensated for the pain and suffering you experience in conjunction with the accident.
In Illinois, it may be possible for this group of accident victims to receive another type of damage award: punitive damages. Whereas other damages are supposed to compensate a victim for losses caused by the accident to make the victim whole again, punitive damages are meant to punish the party who caused the accident.
In most other types of cases, a court will not entertain a request for punitive damages. However, if the wrongdoer acted particularly irresponsibly in causing the accident by being intoxicated, punitive damages may be available. Moreover, punitive damages can be set for a considerable amount of money.
Contact a Bloomingdale, IL Car Crash Lawyer
If you were involved a car accident and you or a loved one sustained injuries, it may be time to call an attorney. An skilled lawyer will work to ensure you are compensated fairly for any injuries sustained as well as any additional losses.
Punitive damages require taking certain steps and proving specific facts. This should not be undertaken by someone who is not well-versed in car accident law. To set up your initial consultation with our firm, call the accomplished Bloomingdale car accident attorney at the Law Offices of David W. Clark, P.C. at 630-665-5678 today.
Sources:
https://www.washingtonpost.com/news/wonk/wp/2017/06/26/what-marijuana-legalization-did-to-car-accident-rates/?utm_term=.6300f5f555f5
http://www.illinoiscourts.gov/CircuitCourt/CivilJuryInstructions/35.00.pdf
WE DON'T GET PAID UNTIL YOU DO!
Free Initial Consultation
630-665-5678
Our attorneys aggressively pursue every avenue to ensure that you are properly compensated for your pain and suffering, medical costs, or lost wages as soon as possible. You pay nothing until you receive the judgment or settlement you deserve.