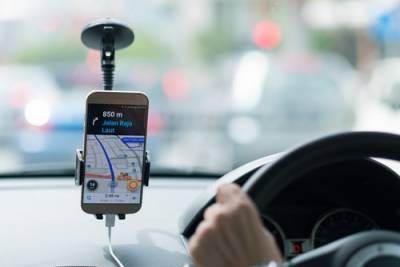 With the increased availability and use of ride-sharing services, the question of who is liable for an accident and injuries sustained during the accident is becoming more common. Pursuing a claim as a result of an automobile accident injury is something to consider carefully as part of ensuring the cost of medical treatment, future care needs and lost wages are covered.
Determining Who Is Liable
While the thought of pursuing a big claim against one of the country's large ride-sharing companies, the likelihood of doing so is usually quite rare. In most cases one would file a suit with the driver of the vehicle:
Generally identified by the company decals in the rear window of their vehicle, rideshare drivers are considered independent contractors and not employees of the company they represent. This generally provides the company deniability of any liability in an accident. However, it is important to review laws carefully as they may vary from state to state.
If injured while a passenger in a rideshare vehicle and your driver is at fault, one would serve the driver with copies of all documents, as well as the insurance company. However, the largest ride-sharing companies have a large policy to help cover your medical costs, which the driver would more than likely be unable to cover.
If you are not a passenger in the rideshare care or the driver is off duty, a claim against the company's liability policy is unlikely. In such a case one would pursue a claim against the driver's personal insurance policy.
If the other driver is at fault then that person's personal insurance policy should be the target for claims.
Uber, for example, has made claims that if a driver, even if on-duty, but not transporting a fare, accepting a call or traveling to make a pick up, may not necessarily be covered by the company's million dollar liability policy.
Rely on an Experienced Bloomingdale Car Accident Injury Lawyer

Sustaining an injury in a car accident is a painful experience. Obtaining appropriate compensation from insurance companies or at-fault parties should not contribute to that pain. Retaining the services of a knowledgeable DuPage County car accident injury lawyer will help you avoid the frustration and anxiety of not knowing when or if your mounting medical expenses will be covered. The Law Offices of David W. Clark, P.C. provides clients with a meticulous review of relevant case details and aggressive pursuit of rightful claims. Contact their offices today to schedule a free initial consultation to learn about the service available to accident victims.
Sources:
http://time.com/money/4851877/my-uber-got-into-a-wreck-can-i-sue/
time.com/3625556/uber-manslaughter-charge-san-francisco/
WE DON'T GET PAID UNTIL YOU DO!
Free Initial Consultation
630-665-5678
Our attorneys aggressively pursue every avenue to ensure that you are properly compensated for your pain and suffering, medical costs, or lost wages as soon as possible. You pay nothing until you receive the judgment or settlement you deserve.