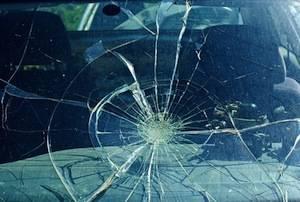 When a family member dies in an accident and another party should be responsible, there are two actions that can be brought under Illinois law: a wrongful death lawsuit and a survival action. Each of these claims is meant to address different injuries sustained by different parties.
What is a Wrongful Death Lawsuit?
A wrongful death suit is brought by the personal representative of the deceased's estate. If there is not a representative appointed in the will, a court will appoint someone.
This lawsuit is meant to compensate the spouse and next of kin for their injuries resulting from the death. These injuries include grief, sorrow, and mental suffering. The victim's estate can also recover funeral and burial expenses.
When is There a Survival Action?
In some cases when a person dies, there is a second type of action that may be brought: a survival action. This type of action is only available where the deceased person stayed alive for some period of time. If there was immediate death, this type of action cannot be brought.
A survival action is meant to compensate the person who died for his her losses in the time between the accident and death. For example, if the person who died was hit by a car and then was hospitalized for weeks or months before dying, he or she could be compensated for the injuries sustained during that time.
A survival action can include conscious pain and suffering, disability, lost wages, and medical treatment. Any damage award will become part of the decedent's estate, and distributed according to the will. If there is no will, the money will be distributed according to the generic intestacy laws.
Contact an Experienced DuPage County Wrongful Death Lawyer
If your loved one died in an accident caused by someone else, you should contact a personal injury attorney. These cases are complicated as they can involve many parties. Also, there is a lot is on the line. You will only get one chance to recover from this substantial loss.
A Wheaton, IL wrongful death attorney at the Law Offices of David W. Clark, P.C. understands that this is a difficult time for the victim's family and that is why we strive to get you the best settlement or award allowed by law.
Call 630-665-5678 today to schedule an initial free evaluation.
Source:
http://www.ilga.gov/legislation/ilcs/ilcs3.asp?ActID=2059
WE DON'T GET PAID UNTIL YOU DO!
Free Initial Consultation
630-665-5678
Our attorneys aggressively pursue every avenue to ensure that you are properly compensated for your pain and suffering, medical costs, or lost wages as soon as possible. You pay nothing until you receive the judgment or settlement you deserve.