Pursuing Compensation for Rear-End Collision Injuries in Illinois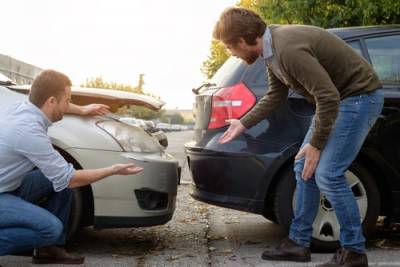 With a COVID-19 vaccine being distributed across the country, many people are looking forward to venturing out more now after staying at home this past year. Illinois roadways may soon see more traffic, especially with the warmer weather upon us. In addition, travelers may not be ready to fly on airplanes just yet and instead opt for taking road trips in their cars. Whether you are driving to another state or just a different Chicago suburb, anytime you get behind the wheel you run the risk of getting into a car accident. Rear end crashes are common on local streets as well as highways, and they can cause serious damage to a vehicle and its passengers.
Whiplash and Other Injuries
The injuries suffered in any car accident can range from minor bumps and bruises to severe and life-threatening conditions. One of the most common types of injuries in a rear end collision is whiplash. When the head suddenly moves backward and then forward, whiplash affects an individual's neck and can have lingering effects. Depending on the speed at which vehicles are traveling, occupants may hit their head on the car's dashboard or windshield when struck from behind. This can result in deep cuts or lacerations, in addition to fractured or broken bones.
The Role of Negligence in Car Accidents
There are various reasons why vehicle crashes occur, including bad weather, poor road conditions, and driver error. In many cases, reckless or negligent behavior or actions are the main cause of a collision. Typically, the motorist in the back is the at-fault driver, but this may not always be the case. According to Illinois law, a person can pursue compensation for damages sustained in a car accident as long as their comparative negligence is less than 50 percent.
A few of the main forms of driver negligence include:
Distracted driving: Trying to multitask while operating a motor vehicle can have dangerous consequences. Looking down at a phone, searching for something in a purse, applying makeup, eating, or talking to passengers can all take a driver's eyes off the road. This means that the driver loses precious time to stop if the car in front suddenly brakes.
Driving under the influence: Studies have shown that alcohol and drugs negatively affect a person's ability to drive safely because it reduces their reaction time, reasoning skills, and visual perception.
Speeding: Going over the posted and legal speed limit can cause a driver to lose control of their vehicle and collide with the automobile in front of them or veer off the road completely, striking a median or tree.
Failure to yield or obey traffic signals: A blatant disregard for a stop or yield sign can lead to a crash with another vehicle or even a pedestrian. Running a red light often leads to a collision if other cars start to travel in the same path or direction.
Contact a Bloomingdale Personal Injury Lawyer
Although a rear end collision may not seem like a catastrophic event, it can cause serious injuries. If you were hit by another driver, you may be wondering if you should file a personal injury claim. A dedicated DuPage County car accident attorney from The Law Offices of David W. Clark, P.C. can help guide you through the legal process of seeking compensation. Our dynamic legal team has over 20 years of experience in securing positive outcomes for injury victims. To schedule a free consultation, call us today at 630-665-5678.
Source:
https://www.ilga.gov/legislation/ilcs/ilcs4.asp?DocName=062500050HCh%2E+11+Art%2E+IV&ActID=1815&ChapterID=49&SeqStart=118400000&SeqEnd=120100000
WE DON'T GET PAID UNTIL YOU DO!
Free Initial Consultation
630-665-5678
Our attorneys aggressively pursue every avenue to ensure that you are properly compensated for your pain and suffering, medical costs, or lost wages as soon as possible. You pay nothing until you receive the judgment or settlement you deserve.