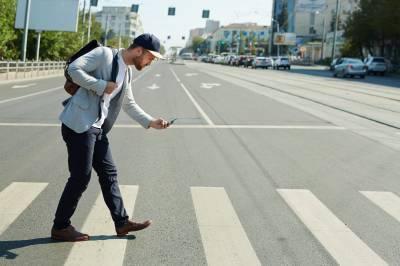 The capital city of Hawaii, Honolulu, recently passed a "distracted pedestrian law," which bans those on foot from looking at their cell phone while crossing a street or highway. Lawmakers said that the new rule was put into place in an effort to curb pedestrian accidents, which can be serious or deadly.
More Details on the Law
While most states have laws on the books that prohibit texting and driving, Honolulu appears to be the first major city in the U.S. to ban texting and walking. The mayor of Honolulu said that the area had seen many pedestrian accidents involving seniors and that he hoped this law would reduce the number of accidents.
Those behind the law said that a perfect storm for a dangerous accident would be created if a someone who was texting and driving encountered a pedestrian who was texting and walking. The law, already enacted, goes into effect later this year in October. Fines will range from $15 to $35 for the first offense.
Pedestrian Accidents in Illinois
While there is no prohibition in Illinois similar to the one in Honolulu, pedestrian accidents are not uncommon. According to the Illinois Department of Transportation, there were 4,429 pedestrian accidents reported in 2014. Many more go unreported. Of this number, 122 were fatal.
With the help of a skilled pedestrian accident attorney, the family members of a pedestrian killed in an accident may bring a lawsuit against the party at-fault for damages including compensation for grief, sorrow and mental suffering experienced by the surviving family members.
If you were injured in a pedestrian accident, under Illinois law you are entitled to compensation for losses such as your medical bills, pain and suffering, and lost wages.
Call a Wheaton Pedestrian Accident Lawyer
If you are someone you love has been injured in a pedestrian accident, you will be helped by the services of a personal injury lawyer. Our firm's pedestrian accident attorney knows the laws involved in these types of cases, how to properly document your injuries and how to negotiate with insurance companies.
Our firm will take your case to trial if you are not getting a fair settlement offer. Contact the efficient Wheaton pedestrian accident attorney at the Law Offices of David W. Clark, P.C. at 630-665-5678 to learn more about your case and what an attorney can do for you.
Source:
http://www.cnn.com/2017/07/29/us/smart-phones-crosswalks-hawaii-illegal/index.html
http://www.idot.illinois.gov/Assets/uploads/files/Transportation-System/Resources/Safety/Crash-Reports/crash-facts/2014%20CF.pdf
http://www.ilga.gov/legislation/ilcs/ilcs3.asp?ActID=2059&ChapterID=57
WE DON'T GET PAID UNTIL YOU DO!
Free Initial Consultation
630-665-5678
Our attorneys aggressively pursue every avenue to ensure that you are properly compensated for your pain and suffering, medical costs, or lost wages as soon as possible. You pay nothing until you receive the judgment or settlement you deserve.